Investview subpoenaed by SEC over potential iGenius fraud

Investview has disclosed it was subpoenaed by the SEC on November 9th, 2021.
The subpoena sought production of documents, which Investview believes pertains to potential iGenius securities fraud violations.
The disclosure was made in Investview's Q3 2021 Quarterly Report, filed with the SEC on November 22nd.
We have recently received a subpoena from the United States Securities and Exchange Commission ("SEC") for the production of documents.

We have reason to believe that the focus of the SEC's inquiry involves whether certain federal securities laws were violated in connection with, among other things, the offer and sale of cryptocurrency products and the operation of our subscription-based multi-level marketing business now known as iGenius.

We intend to fully cooperate with the SEC in this matter. Responding to the subpoena will and may continue to entail cost and management's attention.

The existence of an SEC investigation and its potential outcome could have a material adverse effect on us and our business and operations.
Investview only recently began disclosing iGenius in its SEC filings. Even then, there's still no mention of iGenius' passive investment opportunity.
Said investment opportunity is sees iGenius solicit investment on the promise of passive returns, purportedly generated via a "CryptoElite" trading bot provided by EndoTech.
Here's how Investview describes iGenius in its SEC filings:
iGenius leverages a worldwide distribution network to provide financial education, technology and tools geared towards self-directed retail investors.

Each iGenius membership provides a core set of financial education resources including live market training sessions, a robust library of financial education videos and courses, market calendars, and a variety of research and trade alert channels.

These tools provide access to the information necessary to manage and improve one's financial position.

In addition to the financial education technology and tools, iGenius members also gain access to a variety of benefits provided through third party partnerships and arrangements.

Some of these third-party products and services include cryptocurrency packages, discounted travel, crypto trading software and a digital wallet platform.

iGenius members who choose to distribute the iGenius products and services can qualify to earn commissions and bonuses for selling memberships and retaining customers under the framework of a network marketing bonus plan.
As you can see, there's no mention of EndoTech or the CryptoElite trading bot.
There's also no mention of iGenius' NDAU investment opportunity.
Since launching its trading bot Ponzi scheme, iGenius has quickly become Investview's top money-spinner.
In a press-release dated December 22nd, Investview disclosed iGenius and NDAU investment gross revenue was "$8.1 million, up 437% year-over-year November".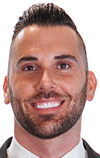 During that same period iGenius collected $7.6 million in iGenius affiliate membership fees.
"iGenius, our global distribution network that provides an ecosystem of leading-edge financial technologies, services, education tools, content and research had strong November results across our various product offerings.

Our membership subscription business is healthier than ever, with record breaking subscription gross revenue in November 2021 of $7.6 million, up 407% was the best in iGenius's history, a result of a 234% increase in membership subscriptions over the same period last year.

For the remainder of 2021 and into 2022, we will continue to focus on both the growth and retention of our members and diversification of revenue," said Chad Garner, iGenius President.
The press-release follows the November arrest of Investview's former CEO for fraud.
Investview itself has previously settled fraud charges with the CFTC. The charges pertain to Kuvera Global, which Investview renamed to iGenius in late 2020.
As with all US regulatory investigations, there are no public status updates or a timeline for completion.
We'll keep an eye out for any updates.