Joseph Tran arrested in Sweden (Nano Club, Ormeus, EmGoldex)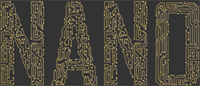 According to local news reports, serial-scammer Joseph Tran has been arrested by Swedish authorities.
Tran's arrest is believed to be in connection with his promotion and participation in a number of fraudulent MLM companies.
As far back as 2014, Tran was promoting the EmGoldex Ponzi scheme across Europe.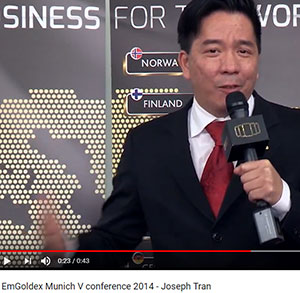 Like many MLM scammers, over the past few years Tran seamlessly transitioned into cryptocurrency fraud.
This began in 2015 with the launch of Crypto 888 Club.
Crypto 888 Club was a Ponzi points scam built around OctaCoin.
Over the next year Crypto 888 Club collapsed and was rebooted three times.
Crypto 888 Club was briefly known as Octa Partners. The third reboot then saw the scam renamed again to Nano Club.
Nano Club was more of the same but this time with "NanoCoins".
Under this new guise, Nano Club managed to string investors along for another two years.
In November 2017 Nano Club collapsed and was rebooted as Nano Crowd.
Nano Crowd was short-lived – but that didn't stop the scammers behind it.
In early 2018 what was left of the Nano Crowd train-wreck was imported into Ormeus Global.
Worthless NanoCoins were converted into the Ormeus Coins, and yet another variation of the 2015 Crypto 888 Club scam played out.
Launched in 2017, to date Ormeus Global has itself collapsed three times.
After "IQ Chain collapsed, the company was renamed IQ Legacy and rebooted for a third time in December, 2018.
After a brief recruitment spite in Nigeria, Alexa website traffic estimates show interest in IQ Legacy declined sharply from mid January 2019.
While all this nonsense was going on, Swedish authorities opened an investigation into Nano Club back in 2016.
Swedish authorities have identified Tran as a "principal" of Nano Club. He was arrested in relation to "several cases of serious crime".
The suspicions relate to nutritional money laundering and five cases of gross accounting breaches.
According to a report by Västerbottens-Kuriren, Tran was arrested on January 25th and is being held at a detention center in Huddinge.
According to the arrest warrant, the crimes that he, on probable grounds, is suspected of, have been committed from 2014 onward.

That he is suspected of "probable reasons" means that there is a higher degree of suspicion of crime against him.
Prosecutors have until March 5th to formally file charges against Tran.
For his part, Tran is shamelessly denying any wrongdoing.
The 47-year-old denies the crimes, and has opposed to being detained and having restrictions on the detention.
Tran's application for release was denied by a District Court on the grounds he posed a flight risk.