Beurax securities fraud warning issued in BC, Canada

Beurax has received a securities fraud warning from the British Columbia Securities Commission.
As per the BCSC's January 26th warning;
Beurax is not registered to trade in, or advise on, securities or derivatives in BC.

We urge BC residents to exercise caution when dealing with firms that are not registered to trade or advise in BC.
This is the equivalent of a securities fraud warning in other jurisdictions.
The BCSC's warning was issued a month prior to South Africa's FSCA issuing their own warning a few days ago.
Beurax is fronted by Boris CEO Susan Pope, officially credited as Beurax's CMO.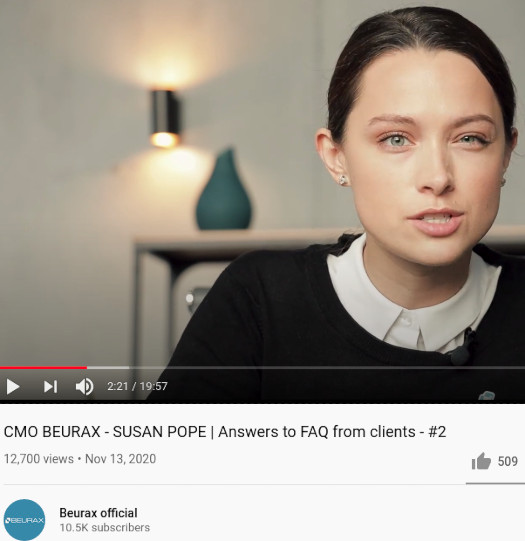 Beurax is believed to be run by anonymous Russian/Ukrainian scammers.
At the time of publication Alexa pegs Canada as the third-largest source of traffic to Beurax's website (9%).
Update 28th February 2021 – Beurax's Susan Pope has been outed as a Russian actor from Moscow.
Update 2nd March 2021 – Beurax has collapsed.