Troy Barnes sentenced to 33 months prison (Achieve Community)

This one looked like it was going to trial but at the eleventh hour Troy Barnes plead guilty to wire fraud.
That was back in November last year, with a series of sealed filings mostly keeping things under wraps since.
On April 25th however, Barnes' sentencing hearing finally came up.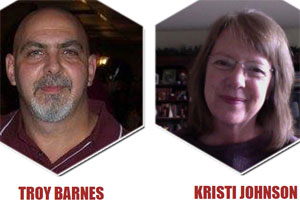 For his part in orchestrating the Achieve Community Ponzi scheme with Kristi Johnson, Barnes received a 33 month prison sentence.
Johnson also plead guilty and was sentenced to 21 months in prison back in February.
Barnes will be ordered to the Federal Bureau of Prisons to begin serving his sentence upon designation of a federal facility.

All federal sentences are served without the possibility of parole.
In addition to serving time, Barnes will also return $4.7 million he stole from victims, on top of $302,297 in restitution.
After the SEC shutdown Achieve Community in early 2015, Barnes vowed to "do everything possible" to get affiliates their money back.
Somehow I don't think a prison sentence and forfeiture are quite what he had in mind.