Kristine Johnson sentenced to 21 months & $302,297 restitution

Just shy of a fortnight ago, Kristine Louise Johnson was sentenced for committing wire fraud.
Johnson, one half of the admin team behind the Achieve Community Ponzi scheme, plead guilty back in June, 2015.
The case docket recorded Johnson had been sentenced on February 14th, but it wasn't until yesterday that judgement was handed down.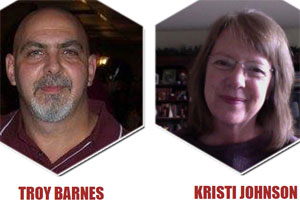 As per a judgement order by Judge Cogburn, Johnson has been sentenced to 21 months in prison, as well as $302,297 in restitution.
Following her time in prison, Johnson will be under two years of supervised release.
During this time Johnson will be (among other things)
restricted from leaving North Carolina without prior consent of her probation officer
prohibited from 'engaging in any occupation, business or profession involving online marketing or sales'
begin paying back her court ordered restitution at a rate of $50 a month (interest has been waived)
prohibited from having any contact with her victims
Restitution Johnson pays back is to be 'divided proportionately among victims'.
By my calculation, at $50 a month it would take Johnson over 500 years to pay $302,297. If I was an Achieve Community victim, outside of what the SEC has seized I wouldn't be getting my hopes up.
An attached restitution list exhibit details victim claim amounts, and what the government has determined the victims are actually entitled to.
Noticeably, some of the largest claims have been reduced to zero (or close enough).
Carolyn Martin claimed $205,416 and was awarded $0
Cedric Gray claimed $55,000 and was awarded $50
Syed Ghalib claimed $40,000 and was awarded $1800
Rozalynn Bradford claimed $35,000 and was awarded $50
LaRae Marshall claimed $26,400 and was awarded $50
Jean Joseph claimed $24,000 and was awarded $3000
Raphael Davis claimed $10,000 and was awarded $150
Karen Sem claimed $8150 and was awarded $2950
Kenneth Mcgeachie claimed $7850 and was awarded $0
LDV Balla claimed $7500 and was awarded $3500
Mirza Begg claimed $6100 and was awarded $1100
Allison Carver claimed $5500 and was awarded $1500
Limin Tian claimed $4050 and was awarded $0
Gail Foster claimed $3850 and was awarded $0
Nicole LeBlanc claimed $3750 and was awarded $550
Robert Leppanen claimed $3600 and was awarded $0
Jerry Parsons claimed $3200 and was awarded $0
Jesse Good claimed $2603 and was awarded $0
Don Brannon claimed $1819 and was awarded $0
Kristen Allen claimed $1450 and was awarded $0
Hopewana Smith claimed $1389 and was awarded $50
Glena Dee claimed $1350 and was awarded $150
Jason Parks claimed $1300 and was awarded $0
Frank Carillo claimed $1250 and was awarded $0
Sahrish Begg claimed $1200 and was awarded $50
Ricardo Martinez claimed $1050 and was awarded $250
Maria Ricciardi claimed $1000 and was awarded $0
In light of a Ponzi position in Achieve Community costing $50 and the number of large claims reduced to $50 (or a division of it), it seems a number of Achieve's top scammers thought they'd get away with claiming monopoly money in their backoffice.
A sentencing date for Troy Barnes, Kristine Johnson's partner in crime, has yet to be scheduled.
Stay tuned…
Update 3rd March 2017 – On February 28th Troy Barnes sentencing was scheduled for March 15th.
On March 1st his lawyer filed a sealed motion requesting a continuance. Don't know why as the filing is sealed.
As at the time of publication a decision on the continuance has yet to be made.
Update 15th March 2017 – Not sure what's with all the secrecy now that Johnson has been sentenced, but the March 15th sentencing hearing was cancelled on March 9th.
A sealed Presentence Investigation Report was filed on March 7th.
Stay tuned…