Troy Barnes enters plea negotiations with DOJ (Achieve Community)

After being delayed for almost a year, Troy Barnes' criminal trial was scheduled to kick off this month.
On September 9th Barnes' attorney filed a Motion to Continue the trial, which was granted on September 19th.
The scope of discovery remains a key issue for delays in Barnes' trial, with a discovery request from his attorney resulting in 'approximately 7000 documents' produced by the DOJ on August 31st.
Most of the evidence consists of documents obtained from the Securities Exchange Commission and the Securities Exchange Commission only recently provided the discovery to the United States Attorney's Office.

The discovery also included copies of YouTube videos, websites, and face book pages, which requires undersigned counsel to conduct further investigation of the material.
More discovery is on the way, including
victim impact statements, plea related documents regarding a related co-defendant, search warrant applications and affidavits and additional production recently produced by a related co-defendant.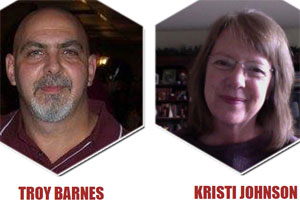 Barnes' co-defendant is Kristi Johnson, both of whom were charged criminally for running the Achieve Community Ponzi scheme.
Johnson plead guilty to wire fraud in June, 2015 and is currently awaiting sentencing.
Barnes' attorney appears to have talked some sense into him, with a possible plea agreement a new development in the case.
Since last docket call, two new Assistant United States Attorneys have
been assigned to the case.

The parties are also in the process of plea negotiations.
Pending a plea agreement, Judge Cogburn has rescheduled Barnes' trial for the 21st of November.