Colombian government suspends WCM777 operations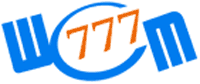 Three weeks ago twe broke the news that Colombian President Juan Manuel Santos had personally ordered a police investigation into the local business operations of WCM777.
Twenty one days later, the results of that investigation are out.
The Colombian government has ordered WCM777's operations suspended across Colombia.
Criminal investigations into top WCM777 Colombian affiliate investors have also been launched.
The suspension and criminal investigations, announced last Saturday by the Superintendent of Companies and effective immediately, includes the prohibition of Colombian affiliate investors from advertising WCM777.
Colombian police are now actively going after Colombian WCM777 affiliates advertising on the internet and seeking removal of the content.
Additionally the government has also "frozen" WCM777 affiliate's deposited investments and ROIs held locally. They have also seized assets of top Colombian affiliates investors.
The reason behind the decision to effectively freeze WCM777's Colombian operations appears to be the "usual unauthorized mass-collection of money" (Google auto-translate), which the Colombian police see as a "pyramid scheme".
Please note that this is a breaking story (in Spanish) and as of yet I haven't seen a print version of it available online.
I've done my best to make sense of an auto-translation of Noticias Uno's report, but any Spanish-speaking readers are welcome to suggest any corrections.
At the time of publication there's been no official response from WCM777 CEO Ming Xu. Responding earlier to Massachusetts' revealing an investigation and subsequent banning of WCM777 in the US state,
Ming Xu issued the following statements over Twitter:
Time to rebuild WCM777 to be fully complied.

Wcm777 far behind on IT, customer service and training. Need fully be in compliance before coming back to USA. Has to be reborn.

We will be willing to be cooperative and be in compliance.
On the same day Massachusetts' Securities Division contacted WCM777 to request information on local affiliate investors, WCM777 announced they were "closing their US operations" and "relocating" back to Hong Kong.
This move however was largely seen as just for show, with WCM777 still accepting US funds for investment via Global Payout, a Californian based payment processor.
With the revelation of Massachusetts' investigation occurring late last week, the big question this week is whether or not we'll see further regulatory action in the US, either at a state level or federal (SEC).
Stay tuned…