Two major MLM Ponzi scammers to be sentenced in February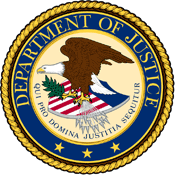 If you've been paying any attention to the rumblings of the MLM underbelly, hours after Donald Trump is sworn in on January 20th Ponzi and pyramid schemes will be declared legal and a new golden era of scamming will be upon us.
Until then, February is shaping up to be quite the win for US regulatory and law enforcement agencies.
James Merrill, co-founder of the $3 billion TelexFree Ponzi scheme, is up for sentencing on February 2nd.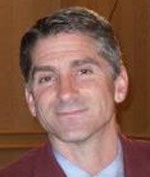 Merrill (right) plead guilty to wire fraud last October and is facing up to ten years in prison.
Paul Burks founded and ran the $850 million dollar Zeek Rewards Ponzi scheme. Burks fought criminal charges against him to the bitter end, eventually losing in court via a unanimous guilty verdict last July.
In a court filing on Friday, Burks' sentencing has been tentatively scheduled for February 13th. It is my understanding Burks is probably going to spend the rest of his natural life behind bars.
The sentencing of Burks and Merrill will be major landmarks in the respective TelexFree and Zeek Rewards criminal cases.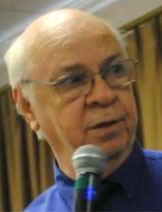 Burks' sentencing will mark the end of a criminal investigation that began sometime in late 2011 or early 2012.
I myself am also looking forward to moving on, having penned 184 articles on Zeek Rewards since 2011.
Merrill's sentencing isn't the end of TelexFree litigation but a significant milestone nonetheless.
Merrill's co-conspirator Carlos Wanzeler remains a fugitive in his native Brazil. An ongoing investigation by authorities recently saw $20 million of Wanzeler's assets seized in Massachusetts.
Wanzeler had hoped to launder the funds out of the US to Brazil via Hong Kong.
Assets purchased with TelexFree funds and gifted to Wanzeler's relatives in the US are also being recovered.
Through ongoing cooperation with authorities, it is expected Wanzeler will eventually face criminal trial either in Brazil or the US.
Till then, stay tuned for Merrill's sentencing on February 2nd and Burks' on the 13th.
Update 2nd February 2017 – James Merrill's sentencing has been delayed until March 2nd.
Update February 14th 2017 – Following a lengthy sentencing hearing, Paul Burks has been sentenced to fourteen years and eight months in prison.
Update 16th February 2016 – At the behest of Merrill's attorney, his sentencing has been postponed again until March 22nd.