James Merrill pleads guilty to wire fraud, sentencing in Feb 2017

As reported three days ago, TelexFree co-owner and President James Merrill has today formally entered a guilty plea in his criminal case.
As per a plea agreement filed on October 24th, Merrill has plead guilty to eight counts of wire fraud and one count of conspiracy to commit wire fraud.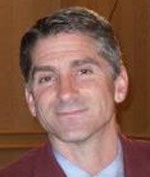 Merrill had previously plead not guilty to the charges, but now 'unequivocally admits that he committed the crimes charged … and is in fact guilty of those charges'.
How Merrill's plea will affect the case against Carlos Wanzeler is unclear. It is assumed Merrill will cooperate with authorities in their ongoing investigation(s) into Wanzeler, however specific details are yet to be made public.
Back in 2014 Wanzeler's attorney claimed
the government's theories are unsupported and that Mr. Merrill and Mr. Wanzeler are not guilty.'
In exchange for pleading guilty, the DOJ have dropped counts ten to seventeen of Merrill's indictment.
I believe these were additional money laundering counts, added to the original 2014 indictment via a a superseding indictment last month.
In light of his plea, Merrill now faces a maximum penalty of incarceration for 20 years, supervised release for three years and a fine of $250,000 or twice the gross gain/loss from his offense, restitution and asset forfeiture.
According to the DOJ,
Merrill will be sentenced to no more than 10 years in prison.  Merrill also agreed to forfeit approximately $140 million, numerous real estate properties, luxury vehicles and boats.
As per a hearing held on October 24th, Merrill is scheduled to be sentenced on February 2nd, 2017.
In addition to what happens with Wanzeler perhaps being more clear, Merrill sentencing will also see the resumption of civil proceedings against TelexFree, its management and top investors.
Stay tuned…
Footnote: Our thanks to Don@ASDUpdates for providing a copy of James Merrill's Plea Agreement (filed October 24th).