DOJ seek post-indictment forfeiture of Fabio Wanzeler's house

Realizing the gig was up, Carlos Wanzeler fled the US as regulators closed in on TelexFree.
As one of the owners of the TelexFree Ponzi scheme, in July 2014 Wanzeler was indicted for fraud and conspiracy.
A superseding indictment was filed back in September, focusing on money laundering and assets derived from unlawful activity.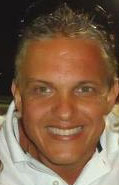 While is partner James Merrill has since plead guilty to wire fraud, Wanzeler (right) remains a fugitive on the run in Brazil.
US authorities are working with their Brazilian counterparts, however whether Wanzeler returns to the US to face charges is unclear.
In the meantime the DOJ have filed for a post-indictment temporary restraining order. If granted, the TRO will freeze what appears to be the residence of Wanzeler's brother in the US.
The property in question is held in names of Fabio Wanzeler and his wife, Claudia. Fabio Wanzler is Carlos Wanzeler's brother.
As per the superseding indictment, the DOJ has reason to believe the property is forfeitable.
There is likewise probable cause to believe that the Cape Delabra Court Property …  (was) derived from proceeds traceable to the commission of the wire fraud offenses charged in the First Superseding Indictment.

The pyramid scheme employed by the Defendants under the TelexFree and Ympactus companies resulted in hundreds of millions of dollars in criminal proceeds.
As per a sworn affidavit by a Homeland Security Special Agent;
Documents provided by Brazilian law enforcement show that millions of dollars held in Ympactus accounts in Brazil were transferred to accounts in Brazil held in the name of Wanzeler.

Wanzeler then transferred, in 2012 and 2013, funds valued at more than $10 million in United States currency from his personal accounts in Brazil to accounts he, or entities controlled by him or his wife, held in the United States.
A Homeland Security investigation reveals the money was laundered through Nova Title Company and an individual by the name of Aristoteles S. Carvalho Junior.
Hundreds of thousands of dollars was used to purchase the Palm Beach property through Nova Title Company and Carvalho Junior. It was then "sold" to Fabio and Claudia Wanzeler for $10.
If the DOJ's TRO motion is granted, Wanzeler and his family will be prohibited from 'removing, transferring, dissipating, alienating, encumbering, or otherwise disposing' the property.
Footnote: Our thanks to Don@ASDUpdates for providing a copy of the DOJ's Post-Indictment Restraining Order motion (filed December 7th).