William Apostelos' wife pleads guilty to money laundering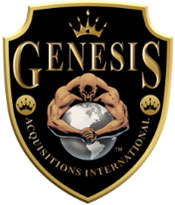 With her husband already having plead guilty to wire fraud two months ago, it was only a matter of time before his wife Connie Apostelos buckled.
While William Apostelos is credited as the mastermind behind Genesis Acquisitions, federal prosecutors alleged his wife was also involved.
In a thirteen page guilty plea, Connie Apostelos acknowledges her involvement but denies she was a conspirator in the $70 million Ponzi scheme.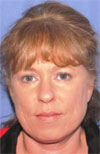 Connie Apostelos (right) pleaded guilty to money laundering, after prosecutors tied her to a $224,747 deposit of stolen investor funds.
According to court documents, the couple was spending $35,000 per month on Connie's horse racing company and $400 per month on Victoria's Secret lingerie.
Apostelos' guilty plea sees her facing up to ten years in prison and a fine of up to almost half a million dollars. Her sentencing has been scheduled for August 2nd.
William Apostelos is facing up to fifteen years in prison and is scheduled to be sentenced on June 30th.
Trust attorney Steven Scudder has also been charged with aiding and abetting wire fraud. Scudder pleaded guilty and is scheduled to be sentenced on June 9th.
Stay tuned…
Update 1st July 2017 – sentencedOn July 30th William Apostelos was to fifteen years in prison.