Ponzi lawyer Steven Scudder liable for full $425,030 restitution amount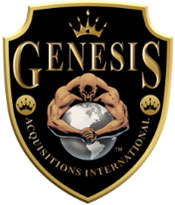 For his efforts in assisting William Apostelos defraud investors out of millions of dollars, attorney Steven Scudder was sentenced to fourteen months prison back in June.
How much Scudder would pay in restitution was deferred, pending legal arguments from both Scudder and the DOJ.
In his response brief, Scudder argued that he 'should not be held accountable for restitution in this case'.
This was an objection to a Presentence Investigation Report finding Scudder liable to pay restitution, 'after he filed a notice that he was no longer the Trustee of WMA Land Trust'.
Mr. Scudder objects to the conclusion that the loss created due to his one-time false and fraudulent statement that he was the Trustee of the WMA Land Trust was $649,000.
It should be noted that after credit, the actual amount Scudder is up for $425,030.
Scudder resigned as the WMA land trust trustee on July 23, 2014.

However, that resignation was not legally effective until the
appointment of the successor trustee was recorded in the Clark County, Ohio Recorder's office on September 22, 2014.

As to investments made after September 22, 2014, Mr. Scudder's prior false statement that he was Trustee could not, as a matter of law, proximately cause the loss.

This is important because our position is that, as a matter of law, any money sent by investors after September 22, 2014 was not sent in reliance upon Scudder' s previous single false assertion that he was the trustee when, in fact, he had resigned.
The problem was investors were still told Scudder was trustee, to which he argued
Any diligent investor or unlicensed investment advisor ("MP") knew or should have known that prior to parting with their funds they should (have) engaged in an independent investigation to determine whether the statement that Scudder was the trustee was true.
Citing the Mandatory Victims Restitution Act and numerous case-law examples, the DOJ argued
Restitution under the MVRA comprises an integral component of congressionally mandated punishment of the defendant.

The MVRA defines the term "victim" broadly to include any individual "directly and proximately harmed as a result of the commission" of the offense.

Proximate cause "requires that the harm to the victim be closely related to the conduct inherent to the offense, rather than merely
tangentially linked."

"Under this standard, the defendant's conduct need not be the sole cause of the loss, but it must be a material … cause, and any subsequent action that contributes to the loss, such as an intervening cause, must be directly related to the defendant's conduct."

The United States need not establish this causal link with absolute certainty but only by a preponderance of the evidence.
In a nutshell, the DOJ cited Scudder's initial false statement and involvement as the reason for hundreds of thousands of dollars in losses, as linked by evidence.
That Scudder wasn't directly involved in Apostelos' Ponzi scheme at the specific time losses were realized didn't matter.
Mr. Scudder does not genuinely dispute that investors suffered an actual loss totaling in the hundreds of thousands of dollars.

Rather, he attempts to distance himself from that economic harm, effectively claiming, among other things, that the victims' negligence exacerbated their losses and thereby cut off his liability for their injuries. His claims lack merit.

It is well-established that an investor's lack of due diligence is irrelevant under the federal wire and mail fraud statutes.
In his August 30th order, Judge Rose acknowledged that Scudder's
resignation, although done in July 2014, was not legally effective until the appointment of the successor trustee was filed on September 22, 2014.

Although Scudder no longer served as trustee of the WMA Trust, Apostelos asked that Scudder falsely represent to potential investors that he continued to hold this position.

Scudder recognized that individuals would be more inclined to invest with WMA Enterprises if they believed that he, a licensed attorney, continued to serve as a trustee of the WMA Trust.

Scudder agreed to Apostelos's request.

Scudder argues that once a successor trustee was appointed he is no longer responsible for any false statements that may have mislead investors, made prior to that date.

He further argues that the fault lies not with him but with the investors who he asserts did not exercise due diligence that would have discovered Scudder's false statements.
Yes your honor. I lied through my teeth and helped a scammer fleece millions of dollars out of investors.
But surely that's not my fault? I mean why didn't these suckers realize I was lying? That's their fault!
Judge Rose was having none of it…
It is immaterial whether Defendant's victims apparently failed to scour the public record or otherwise take steps to debunk his fraudulent statements to them.

The investors' negligence, if any, plays no role in the restitution calculus.

Scudder is responsible for all reasonably foreseeable losses that his co-schemer, Apostelos, caused to their victims.

When Apostelos urged him to lie to potential investors,
Scudder had unequivocal evidence concerning his co-schemer's fraudulent tendencies.

Given these circumstances, Defendant could reasonably foresee that Mr. Apostelos had no intention to invest client funds or to collateralize properly their investments.

As a co-schemer, Defendant therefore is equally responsible for Mr. Apostelos's readily foreseeable conduct.

Defendant's objections are not well-founded and, therefore, OVERRULED.
Judge Rose upheld the Presentence Investigation Report amount, rendering Scudder liable for
$425,030 paid jointly and severally with the related case defendant, William Apostelos
$2,688 paid jointly and severally with related case defendant,
Rebekah Fairchild
$1,699.32 paid jointly and severally with related case defendant,
Rebekah Riddell
$224,747.90 with related case defendant, Connie Apostelos
Fourteen months in prison, hundreds of thousands in restitution and a professional and personal reputation in tatters.
Was it worth it Mr. Scudder?