Apostelos' trial delayed till Feb, 2017 (Genesis Acquisitions)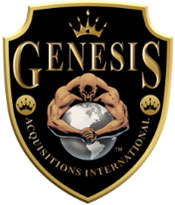 William Apostelos ran a $70 million dollar Ponzi scheme, which branched out into MLM via Genesis Acquisitions.
In November 2014 the FBI shut the scheme down. Apostelos was indicted just under a year later on thirteen counts of wire fraud.
Apostelos' trial had been inching closer but due to discovery issues, has now been delayed until February, 2017.
Voluminous discovery is a common theme in MLM Ponzi fraud, with each busted scheme producing even more discovery than the last.
Where discovery produced in Apostelos' case ranks we're not sure (200 discs worth apparently), but Assistant U.S. attorney Brent Tabacchi reckons 'the amount of discovery was the biggest he's seen in his decade in the job'.
Judge Rose granted Apostelos' motion for extension of time to review discovery, pushing Apostelos' trial back to February 2017.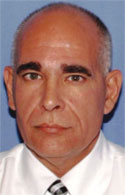 Apostelos (right) also filed a motion requesting his electronic home monitoring band be modified.
William Apostelos' motion said he would like a 5 p.m. curfew so that he can travel to the University of Dayton law library "to conduct research in order to prepare his pro se defense to the parallel civil and bankruptcy cases, and to help prepare his defense to this criminal case."

He also seeks to visit his aged mother, work on his properties, seek employment, exercise per doctor's orders and attend jury trials in Rose's court to better understand the process.

Public defender Arthur Mullins wrote that "Mr. Apostelos has exhausted his resources and needs to earn income in order to pay for the basic necessities of life, not the least of which is the food necessary for his daily survival."
One commenter on the Dayton Daily News coverage of the delay suggested
victims of the 'alleged' scheme vote on easing the home confinement of these two.

I'll bet the victims would like to have some of their money back to pay for the basic necessities of their life. What a load of bologna.
I'm inclined to agree. $70 million is missing and Apostelos is playing poor.
Where did the money go Bill?
Update February 7th 2017 – delayed againApostelos' trial has been until April 4th.