Questra World and AGAM founder Pavel Krymov arrested in Russia

Despite Questra World and Atlantic Global Asset Management attempting to portray themselves as Spanish companies with African ties, it was always obvious that someone from Russia or a neighboring country was pulling the strings.
Turns out I was right on the money, following the arrest of Pavel Krymov in Moscow on February 6th.

Pavel Krymov, originally from the Ukraine, primarily operated across the Ukraine, Belarus and Kazakhstan.
With both the Ukraine and Russia not known for policing Ponzi fraud, you're probably as confused as I was as to why Russian Vin Diesel Krymov was arrested.
Fear not, Russia and the Ukraine are just as lax on financial fraud as ever. Rather it was only after Kazakh authorities requested their Russian counterparts detain Krymov that he was apprehended.
Krymov was picked up at Sheremetyevo International Airport on February 6th, following a routine identity check.
Krymov has since been presented before Khimki City Court, which ordered he remain behind bars until March 17th.
Citing "a source in Russian law enforcement", Russian publication Lenta reports Krymov will then likely be extradited to Kazakhstan to face further punishment.
Krymov is believed to be wanted on several fraud charges in Kazakhstan, although specifics related to the investigation have yet to surface.
What we do know is Krymov is accused of personally pocketing over $30 million through Questra World, AGAM, Five Winds Asset Management and several lesser-known scams he ran.
No word yet on the total number of victims Krymov scammed or for how much.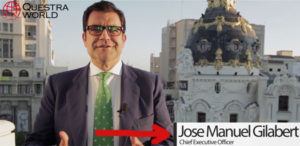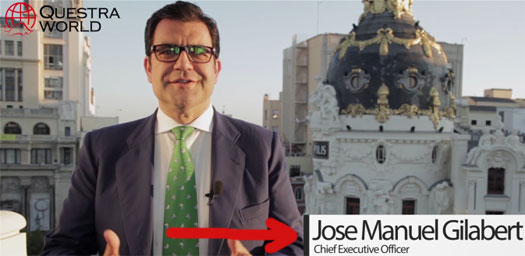 Jose Manuel Gilabert, the public face of Questra World, is believed to have gone into hiding around the time Questra World collapsed in late 2017.
He remains at large and presumably on the run.
Following Questra World's collapse last November, it was publicized that management would be handed over to Asia Trade Group LTD.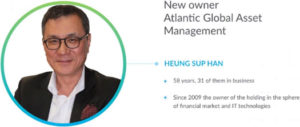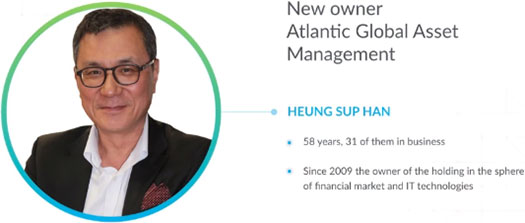 Asia Trade Group LTD was a new entity, headed up by Heung Sup Han and purportedly based out of Hong Kong.
In effect Krymov was likely hoping to swap out Jose Manuel Gilabert for a new fall guy.
As per a press-release published a few days after Krymov's arrest, Asia Trade Group LTD announced it had abandoned plans to "take over" his Ponzi empire.
Update 14th March 2018 – Following a hearing earlier this week, it has been confirmed Pavel Krymov will be extradited to Kazakhstan.