John Wuo investigated for Political Reform Act violations

For those unfamiliar with it, California's Political Reform Act
requires reports of receipts and expenditures in campaigns for state and local offices and ballot measures.
limits expenditures for statewide candidates and measures.
prohibits public officials from participating in governmental decisions affecting their "financial interests" and requires certain public officials to disclose certain assets and income.
requires lobbyists to register and file reports showing receipts and expenditures in lobbying activities.
Point three, emphasized in bold above, is sure to be keeping a certain Arcadia City Councilman up at night…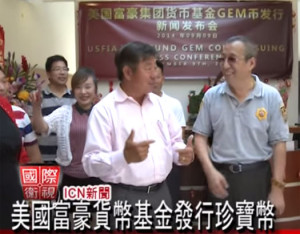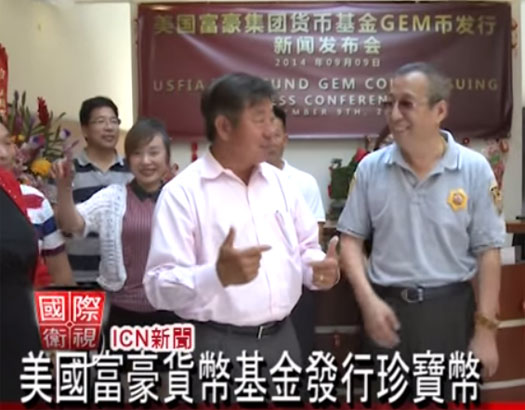 Following repeated denials by John Wuo that he had nothing to do with the USFIA GemCoin Ponzi scheme, news today that he is the subject of a Fair Political Practices Commission investigation.
The FPPC confirmed the news earlier today, with the investigation exploring whether or not Wuo violated the Political Reform Act.
FPPC Spokesman Jay Wierenga said there is an "open and active" investigation that began after the enforcement division received a formal complaint of an alleged violation.
The specific details of the complaint, including who filed it, have yet to be made public.
Wierenga declined to comment further on the investigation, but did say the division only opens an investigation if a complaint is "deemed to have merit" or there is sufficient evidence to prove a violation may have occurred.
Arcadia resident David Arvizu
who filed a complaint with the FPPC, said he believed Wuo had been unethical in his endorsement of Gemcoin, a cryptocurrency marketed by USFIA, an Arcadia company whose corporate offices were raided by federal authorities last week.

It could not be confirmed on Monday if Arvizu's complaint was what spawned the FPPC investigation.

Arvizu said he believes Wuo used his office for personal gain and that he may have been receiving money, personal favors, or something else in return for his endorsement of the company.

"It just seemed like that would be above and beyond what you would do unless you had some personal gain you may be achieving," he said.
Despite maintaining he had nothing to do with USFIA or the GemCoin Ponzi scheme, USFIA investors told US regulators they saw Wuo at USFIA's offices for weeks at a time.
Spruiking the $32 million dollar Ponzi scheme, Wuo is also purported to have told a USFIA investor that founder Steve Chen
was a prominent business and that USFIA was involved in various business ventures.
At least one USFIA investor was enticed to make an investment with USFIA on the promise of an EB-5 visa, through Steve Chen's aHome USA real-estate company.
Wuo has publicly acknowledged he worked as a "real-estate consultant" for Chen for two years. The nature of this consulting, nor how Wuo was paid for it was not disclosed.
Pasadena Star-News sought comment from Wuo on the FPPC investigation, but
Wuo could not be reached for comment on Monday.
An Arcadia City Council meeting is scheduled for 7pm Tuesday on October 6th. Whether or not Wuo makes an appearance remains to be seen.
Stay tuned…