Isagenix products cause illnesses in Canada, mass recalls

Various varieties of Isagenix's Isalean bars and shakes have been recalled in Canada.
The recall follows a series of "reported illnesses", linked to the consumption of the affected products.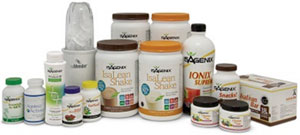 As per an alert put out by the Canadian government, the following Isagenix products 'may be unsafe due to over-fortification of vitamins':
Isalean Bar – Chocolate Cream Crisp and Chocolate Peanut Crunch
Isalean Shake – Creamy Dutch Chocolate, Birthday Cake, Chocolate Mint, Peach Mango, Strawberry Cream, Creamy French Vanilla, Cookies and Cream, Mocha and Salted Caramel
Kosher Isalean Pro Shake – Natural Creamy Vanilla
Isalean Pro Shake – Strawberry Cream, French Vanilla, Natural Vanilla and Natural Chocolate
Isalean Whole Blend plant-based shake Banana Bread flavor
With the exception of the Whole blend plant-based shake (Sep/Oct 2021), the expiry on the other products spans any date up to October 2023.
The over fortification of vitamins occurs when a company adds to much of a vitamin or vitamin(s) to its products.
Depending on the vitamin that has been over-fortified, consumers can experience both short-term and long-term hazardous side-effects.
Which vitamin(s) Isagenix has over fortified its products with has not been disclosed.
Ottawa first issued an Isagenix recall on October 31st.
This recall was triggered by the CFIA's inspection activities. The CFIA is conducting a food safety investigation, which may lead to the recall of other products.

If other high-risk products are recalled, the CFIA will notify the public through updated Food Recall Warnings.
The Canadian government updated the recall with specific products on November 14th.
Whether Isagenix products in other markets are affected is unclear.