Arrest warrant issued for Karatbars International's Harald Seiz

A German court has issued an arrest warrant for Karatbars International founder and CEO Harald Seiz.
While we now know authorities in Stuttgart have been investigating Harald Seiz's Karatbars Ponzi scheme,  no specifics of the investigation have been made public yet.
A report from SZBZ, quoting a Feb 13th paywalled article from Bild, states;
the court must clarify the question of whether Seiz attracted investors to his gold business and cheated them out of their deposits.
This suggests that prosecutors have presented the court with a case detailing the Karatbars Ponzi scheme.
The report also notes that Harald Seiz, a German national previously living in Germany, has since fled to Thailand.
Seiz has purportedly been corresponding with the court via email. Details of the correspondence have not been made public, but apparently the case has progressed such that Seiz is now a wanted fugitive.
The Stuttgart district court has issued an arrest warrant against the Stuttgart entrepreneur and former Sindelfingen villa owner Harald Seiz.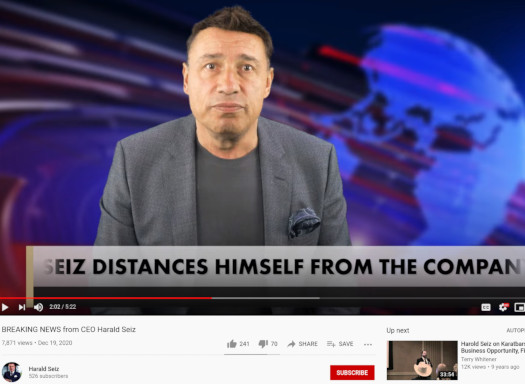 Karatbars International operated for years as a pyramid scheme. The Ponzi reboot integrated cryptocurrency, with an ICO announced in early 2018.
KBC eventually launched in July 2019. It immediately crashed and Karatbars International itself collapsed by the end of the year.
An integral player in Karatbars International's Ponzi reboot was Chairman of the Board Josip Heit.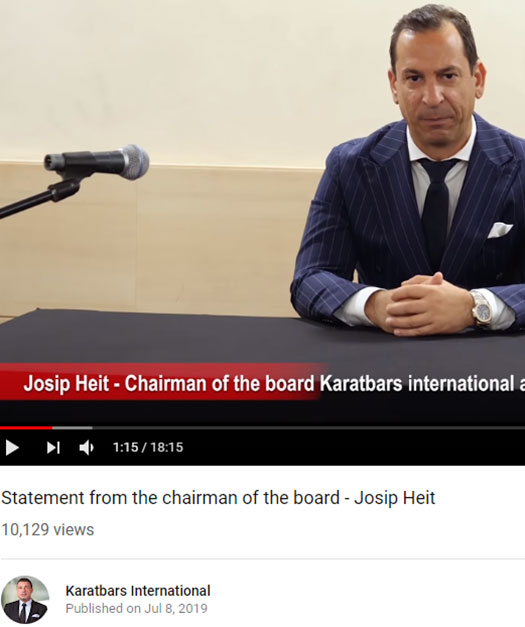 Heit is believed to primarily split his time between Germany and Dubai. Whether Heit is under investigation by German authorities is unclear.
After Karatbars International collapsed Heit went on to launch GSPartners, initially a clone of Karatbars International's Ponzi scheme.
Harald Seiz has tried to reboot Karatbars International multiple times after KBC collapsed in 2019. The last reboot BehindMLM documented was MineBase in August 2022.
MineBase's website remains online. SimilarWeb tracked a dramatic decline in MineBase traffic over the past few months.
In November 2022 SimilarWeb tracked 1.9 million visits to MineBase's website. That dropped to just 400,000 as of January 2023.
Top sources of MineBase website traffic are Venezuela (20%), Germany (17%), Colombia (10%) and Ecuador (9%).