Traffic Powerline Ponzi collapses, ROI payments exceed deposits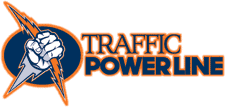 No matter how many times it's denied, the fundamental truth behind MLM underbelly schemes is that you can't pay out more than is paid in.
Here at BehindMLM we routinely review the latest offerings from the MLM underbelly. When one of our reviews points out the obvious, often this doesn't go down well with a company owner.
One of the more recent examples of this taking place was Pearse Donnelly's reaction to BehindMLM's Traffic Powerline review.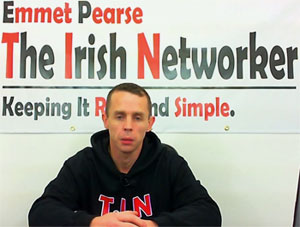 Pearse Donnelly first appeared on BehindMLM's radar in 2015 as the admin behind Mo Brabus.
Mo Brabus combined matrix cycler commissions with a $5 in, $6 out Ponzi business model. The scam collapsed in late 2016, with Donnelly acknowledging the Ponzi model was "fundamentally flawed".
Rather than hang up his Ponzi boots however, Donnelly doubled down and announced the launch of Traffic Powerline.
The premise of Traffic Powerline was simple, affiliates invested funds on the promise of a ROI equal to more than they invested.
Unfortunately the ROI was funded by subsequent investments, making Traffic Powerline another Ponzi scheme.
When BehindMLM pointed this out, Donnelly exploded with a torrential flood of abuse and threats against the website.
YOUR REVIEW IS TOTAL BULLSHIT ON TRAFFIC POWERLINE. I WOULD LOVE TO KNOW HOW YOU ARE SO SURE OF YOUR FINDINGS WHEN NOT EVEN OUR MEMBERS KNOW OUR FINAL BUSINESS MODEL YET.

I am fucking serious OZ do not fuck with me take down the fucking pages or I will make it my little project to fuck your site up.
That was back in September, shortly after the Traffic Powerline prelaunch announcement.
In an email sent out to Traffic Powerline affiliates sometime in the last twenty-four hours, Donnelly has since announced he's closing Traffic Powerline.
Why?
You already know why…
This email is not easy to write but unfortunately it needs to be done, I am going to give it to you straight, no bells or whistles just cold hard facts.

The TPL Platform is closing effective immediately.

In the last 60 day's we have taken $146,276.08 in deposits and sales and had $326,243.41 in commissions and withdrawals go out.

Also In the last 90 day's only 119 new active members have registered on the platform.

Everyone is busy doing other things it seems and has little, to no interest in the success of the TPL platform.

It has come down to a simple case of maths unfortunately and we cannot go on any longer.
Turns out slapping a new name on a "fundamentally flawed" business model doesn't address the fact that it's "fundamentally flawed".
Who knew?
We put 110% into making this work with little success, in a last attempt to breath some life back into the platform we introduced the Tri Matrix System and it has not had the desired effect, in fact less than 300 members activated their Matrix positions.

I have come to realise that if you build a platform where people can earn by doing little to nothing then that is exactly what you will get, little to no effort.

The website will remain live to allow you all to access the digital product library but other than that TPL is closed. The support and tech team have also been let go, so there will be no reply to support tickets.

We really wish things had been different but unfortunately they are not and the reality is we are finished despite having made our very best efforts.

All deposits from new members in the last 14 days will be refunded in line with our terms and conditions and Matrix subscriptions will also be refunded. Please allow 2 weeks for this to be completed.

We wish you every success for the future in whatever you decide to do.
Traffic Powerline affiliates who invested outside of the last two weeks appear to have no option but to take a loss.
How much Pearse Donnelly personally pocketed from Mo Brabus and Traffic Powerline has not is not likely to ever be disclosed.