Pearse Donnelly (MoBrabus) threatens BehindMLM with "negative SEO"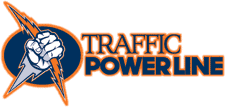 Today's slice of life in the MLM underbelly is brought to you by Pearse Donnelly.
Donnelly is the admin behind MoBrabus, an adpack Ponzi scheme launched early last year.
When MoBrabus began to slow down a few months ago, Traffic Powerline was announced.
Instead of adpacks, Traffic Powerline's investments are attached to "traffic packs". The flow of funds within Traffic Powerline however is the same: new affiliates invest and those funds are used to pay off existing investors.
Symptomatic of Traffic Powerline's launch perhaps not going as well as envisioned, last night I received an email from Donnelly himself.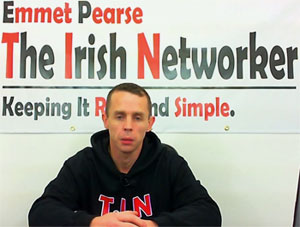 In what appears to be an attempt to claim copyright on two reviews he did not write, Donnelly (right) titled his email "Copyright Take Down Notice".
The content of Donnelly's email otherwise speaks for itself, so I'll just step out of the way for a bit and let you read…
OK MR OZ BASED IN TAIWAN PAY FUCKING ATTENTION THIS TIME, IF YOU POST THIS ON BEHIND MLM I WILL WHAT I AM STATING IN THIS MESSAGE RIGHT AWAY WEATHER YOU TAKE IT DOWN OR NOT AND I WILL GO AFTER YOUR TOP LEVEL DOMAIN.

I notice you have published a page giving my platform a negative review, now I am all for fair use and reviews but when they are for commercial gain they do not fall under the fair use policy and are infringement of copyright law.
Yeah I know, I said I'd step away… but I have to address this point.
First and foremost, Fair Use applies to both commercial and non-profit applications. Seeing as BehindMLM doesn't sell anything, no content on the site itself is used in a commercial sense.
We don't sell content to anyone and we don't charge our readership. BehindMLM's content is accessible by anyone with an internet connection at no charge.
That's not the same as "commercial gain", which legally has no bearing on determination of Fair Use (but might influence whether alleged Fair Use is challenged by a plaintiff).
Bit of a moot point again, seeing as BehindMLM doesn't sell anything or directly profit from published content.
With that clarification out of the way, as you were Donnelly;
Now as I am sure you can appreciate I need to do what is within my power to protect my brand and reputation as a business owner online so I am sending you this friendly request for you to take down the negative reviews of Mo Brabus and Traffic Power Line located here https://behindmlm.com/mlm-reviews/mo-brabus-review-5-ad-pack-ponzi-investment-scheme/ and here https://behindmlm.com/mlm-reviews/traffic-powerline-review-18-traffic-pack-ponzi-scheme/

Should you Fail to take down this page within 72 hours I will assume you have ignored my request and I will have to do what is required to protect my brand.

It is cheaper for me to perform negative SEO on your site than it is to find you and take you to court so negative SEO on your site will be my first course of action.

I want you to know that this is not a threat of any kind, I asking nicely for you to take down the page and if you do then I will take no further action.

However if you fail to take down the page in 72 hours I will begin a negative SEO campaign first on the page using my brand and then on your top level domain.

This will include following…

The use of SGA, Xrummer, Scrape BoX, SeNuke and other SEO tools at our disposal or from service providers to create thousands of low PR, PBN, PN, Porn, Link Farms and Malware site backlinks to your site along with teen-girl 10% free sex online 9% harmful for your computer 8% do not open this link 8% porn 8% adult content harmful 8% computer virus 8% dangerous 8%.

We have now formed an alliance with top provider of these services to combat fuckers like you using our brand for commercial gain that have a negative effect on our brand and business moving forward.

You have 72 hours to remove the page or our campaign to protect our brand and prevent your hijacking of our traffic will commence. If the negative SEO campaign does not have the desired effect then we will commence legal proceedings against you.

I am fucking serious OZ do not fuck with me take down the fucking pages or I will make it my little project to fuck your site up.

Kind Regards

Pearse Donnelly
Co Director
Mo Brabus Ltd.
What a charming little man. I bet Donnelly makes a great business partner too. Very professional.
And did you spot precisely what Donnelly objected to in our reviews, or the part where he corrected anything I might have gotten wrong?
Yeah, me neither…