TronChain Review: Andreas Kartrud's 2nd smart-contract Ponzi

TronChain's website provides no information about who owns or runs the company.
TronChain's website domain ("trxchain.io") was registered on July 29th, 2020.
"Swisscoin" is listed as the owner, through an incomplete address in Skane, Sweden.
Further research reveals TronChain marketing videos on Andreas Kartrud's personal YouTube channel.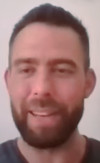 In one August 12th video, titled "TRON CHAIN presentation & team call, Kartrud (right) identifies himself as "the creator" of Tron Chain.
Andreas Kartrud is a serial scammer. Over the years BehindMLM readers have pegged him promoting Shopping Sherlock, SwissCoin, Dominant Finance, WoToken, Up2Give, KryptoGlobe, 1 Click Trading and XOXO Network.
More recently, Kartrud featured on BehindMLM as the creator of EtherChain, a smart-contract Ponzi scheme.
Read on for a full review of TronChain's MLM opportunity.
TronChain's Products
TronChain has no retailable products or services, with affiliates only able to market TronChain affiliate membership itself.
TronChain's Compensation Plan
TronChain affiliates invest the tron cryptocurrency (TRX), on the promise of an advertised 310% ROI.
The ROI is generated via a combination of
1% a day passive return;
10% referral commission on funds invested by personally recruited affiliates; and
a Matching Bonus on withdrawals by downline affiliates (details below).
Once 310% has been paid out, TronChain affiliates must reinvest equal to or more than they last invested to continue earning.
Matching Bonus
TronChain pays a Matching Bonus via a unilevel compensation structure.
A unilevel compensation structure places an affiliate at the top of a unilevel team, with every personally recruited affiliate placed directly under them (level 1):

If any level 1 affiliates recruit new affiliates, they are placed on level 2 of the original affiliate's unilevel team.
If any level 2 affiliates recruit new affiliates, they are placed on level 3 and so on and so forth down a theoretical infinite number of levels.
TronChain caps payable unilevel team levels at fifteen.
The Matching Bonus is paid out as a percentage of withdrawal requests made across these fifteen levels as follows:
level 1 (personally recruited affiliates) – 30%
levels 2 to 5 – 10%
levels 6 to 10 – 8%
levels 11 to 15 – 5%
Note that in order to unlock all fifteen unilevel team levels, fifteen affiliates must be recruited.
To unlock three levels, three affiliates must be recruited. To unlock ten levels, ten affiliates must be recruited and so on.
Top Referrer Pool
TronChain takes 5% of daily company-wide investment and places it into the Top Referrer Pool.
10% of the collected Top Referrer Pool is paid out to TronChain's four most active affiliate recruiters every 24 hours.
What happens to the other 90% of the investment kept aside is not disclosed.
Joining TronChain
TronChain affiliate membership is free.
Full participation in the attached income opportunity however requires a minimum 100 TRX investment.
Conclusion
Considering TronChain is literally a clone of Andreas Kartrud's EtherChain Ponzi, one can assume EtherChain has gone into decline.
This should be of concern to potential TronChain affiliates, seeing as EtherChain is barely a few months old.
TronChain is the same website template and smart-contract script as used in EtherChain. The only difference is ethereum has been swapped out for tron.
Theoretically Kartrud could swap out tron for any other cryptocurrency and keep reloaded xChain Ponzis ad naseum. He's limited only by the number of gullible victims he can find to invest.
As with EtherChain, once affiliate recruitment slows down TronChain will begin to collapse.
When recruitment completely stalls TronChain will completely collapse, resulting in the majority of affiliates losing money.
Regardless of the medium used to run one, Ponzi math is a zero-sum equation. In order for Kartrud and his co-conspirators to steal money, a whole lot of people have to lose it.
Update 8th January 2021 – TronChain collapsed a few days ago. Andreas Kartrud has since launched its replacement, Eclipcity Global.