The Rush Opportunity Review: All In One Profits feeder

There is no information on the Rush Opportunity website specifically identifying who owns or operates the business.
The company simply states on its website that it is being run by "The Dream Chasers" 'in conjunction with All In One Profits'.
The Rush Opportunity website domain ("therushopportunity.com") was registered on the 23rd of December 2015, with Amos Brazan listed as the owner. An address in the US state of Tennessee is also provided.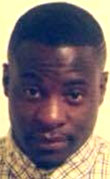 On his Facebook page, Brazan (right) claims he 'started working (as) Co Founder of The Dream Chasers Inc.' also in December of 2015.
Prior to launching The Rush Opportunity, Brazan was an affiliate with World Team Builder.
World Team Builder was a downline builder for anonymous admins to feed affiliates into shady MLM underbelly schemes.
Launched in June of 2015, World Team Builder collapsed a few months later in September.
Given The Rush Opportunity funnels participants into All In One Profits, it appears Brazan was heavily influenced by his time in World Team Builder.
Read on for a full review of The Rush Opportunity
The Rush Opportunity Product Line
The Rush Opportunity has no retailable products or services, with affiliates only able to market The Rush Opportunity affiliate membership itself.
The Rush Opportunity Compensation Plan
The Rush Opportunity compensation plan sees affiliates purchase $4 positions in a two-tier 2×1 matrix cycler.
A 2×1 matrix places an affiliate at the top of a matrix, with two positions directly under them: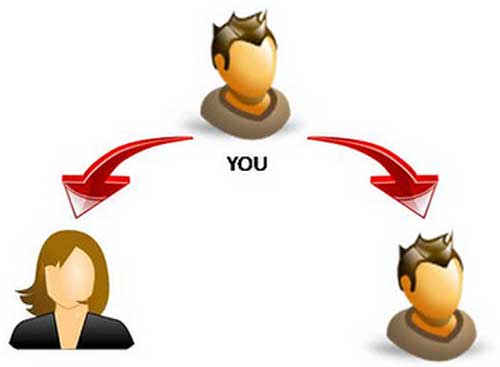 Positions in the matrix are filled via the direct and indirect recruitment of new The Rush Opportunity affiliates.
Once both positions are filled a "cycle" is triggered and commission paid out.
How much of a commission is paid out is determined by which tier of the cycler an affiliate position cycles out of:
Tier 1 (positions cost $4) – pays $1 and cycles into Tier 2
Tier 2 – pays $2.50 and generates an affiliate position in All In One Profits
Joining The Rush Opportunity
Affiliate membership with the Rush Opportunity is tied to the purchase of at least one $4 matrix position.
Conclusion
For those unfamiliar with All In One Profits, it's a cash gifting scheme launched back in 2012.
You buy in for $11.50 a month, $10 of which is gifted to the affiliate who recruited you. You then earn commissions by recruiting new affiliates, who in turn make $10 gifting payments to you.
Having likely joined All In One Profits after World Team Builder collapsed, through The Rush Opportunity Amos Brazan seeks to grow his All In One Profits downline.
As a standalone opportunity, The Rush Opportunity is straight up chain-recruitment. You pay a fee, which qualifies you to earn commissions as subsequently recruited affiliates buy in.
The feeding of The Rush Opportunity affiliates sets them up to fail, with two levels of recruitment collapsing resulting in a loss. As opposed to one level if they participated in one business individually.
As with World Team Builder, once recruits stop joining The Rush Opportunity, the scheme collapses.
Well into maturity for a cash gifting scheme, once Russia stops pumping new recruits into All In One Profits, it too will collapse.