NWC Living Review: National Wealth Centre feeder scheme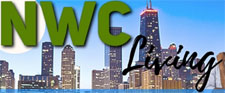 There is no information on the NWC Living website indicating who owns or runs the business.
The NWC Living website domain ("nwcliving.com") was registered on June 22nd 2016. Amos Brazan is listed as owner of the domain, with an address in the US state of Tennessee also provided.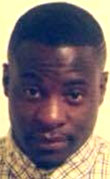 Brazan (right) first appeared on BehindMLM as the owner of The Rush Opportunity, a feeder for the All In One Profits cash gifting scheme.
A visit to The Rush Opportunity website today reveals the account has been suspended by the hosting provider.
Prior to launching The Rush Opportunity, Brazan was an affiliate with World Team Builder.
World Team Builder was a downline builder for anonymous admins to feed affiliates into shady MLM underbelly schemes.
Read on for a full review of the NWC Living MLM opportunity.
The NWC Living Product Line
NWC Living has no retailable products or services, with affiliates only able to market NWC Living affiliate membership itself.
Once signed up, NWC Living affiliates purchase $2.50 positions in the NWC Living compensation plan.
Bundled with each $2.50 position purchase are a series of advertising credits, which can be used to display advertising on the NWC Living website.
The NWC Living Compensation Plan
The NWC Living compensation plan sees affiliates purchase $2.50 positions.
Payment for a $2.50 position qualifies a NWC Living affiliate to receive four subsequent payments of $2.50 ($10).
These subsequent payments are made by newly recruited and existing NWC Living affiliates.
Once a NWC Living affiliate has been paid $10, they must pay another $2.50 for a new position in order to continue earning.
Joining NWC Living
Affiliate membership with NWC Living is free, however affiliates must purchase at least one $2.50 position in order to participate in the attached income opportunity.
Conclusion
From the official NWC Living marketing presentation:
NWC Living, founded June 28, 2016, is a low cost entry feeder program that was designed for members of The Dream Chasers "National Wealth Center" Team Build to help simplify the process.
National Wealth Center is a cash gifting scheme launched by Peter Wolfing last year.
Alexa rankings for the National Wealth Center website reveal the scheme has been in sharp decline since October.
Effectively, Amos Brazan has launched a mini cash gifting scheme which funnels people into a failing bigger cash gifting scheme.
This is the same game plan Brazan used to launch The Rush Opportunity.
In NWC Living, affiliates gift $2.50 to the affiliate who recruited them. This in turn qualifies them to receive four $2.50 payments from other NWC Living affiliates.
On the raw math side of things, you're looking at four position purchases per $10 payout at the top.
Once recruitment of new NWC Living affiliates slows down, new funds entering the bottom of the scheme bottom out. This causes longer and longer $10 payment periods, with the scheme collapsing once the payment queue blows out entirely.
Despite this, Brazan tells prospective affiliates in an official NWC Living marketing presentation;
We only have one level, so you don't have to worry about stalling ever ok?

This thing will never stall. It's almost impossible to stall.
"Almost impossible" is a far cry from the mathematically certainty that all cash gifting schemes collapse once recruitment dies down.
What happens then?
Do you have refunds?

A: We cannot refund money to you that has already been paid out to our members (or your Uplines).
Same as any other cash gifting scheme. You and everybody else who hasn't ripped off four people lose your money.