Simple Health International Review: Moringa oleifera & recruitment

Simple Health International provide no information on their website about who owns or runs the business.
The Simple Health International website domain ("simplehealthint.com") was privately registered on February 4th, 2017.
The Simple Health International domain currently uses the name-servers of TPSU ("tpsu.biz").
The TPSU website reveals the CEO of the company is John Dierksmeier.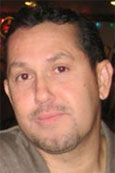 John Dierksmeier (full name John Dierksmeier Quesada) first popped up on BehindMLM's radar in 2015 as the owner of 2×2 Wealth, a matrix cycler.
Other MLM opportunities Dierksmeier has since launched include Only7Bucks, Cafe Nopal, Eco Plus Network, My Secret Fortune and EZAdsNet and Amazing Pre Builder.
Earlier this year In January Dierksmeier launched Fund Your Success, a $10 Ponzi cycler.
Alexa traffic estimates suggest that while Fund Your Success hasn't collapsed yet, it's probably not getting enough new signups to sustain itself.
Read on for a full review of the Simple Health International MLM opportunity.
Simple Health International Products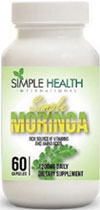 Simple Health International has no retailable products or services, with affiliates only able to market Simple Health International affiliate membership itself.
Bundled with Simple Health International affiliate membership is Simple Moringa, a moringa oleifera based nutritional supplement.
Simple Health International claim Simple Moringa is 'rich in anti-oxidants, anti-inflammatory properties and antibiotic and anti-microbial properties.'
Simple Moringa has not been approved by the FDA.
The Simple Health International Compensation Plan
Simple Health International affiliates pay a monthly fee and are paid commissions when they recruit others who do the same.
These recruitment commissions are paid out via a 2×6 matrix.
A 2×6 matrix places a Simple Health International affiliate at the top of a matrix, with two positions directly under them:

These two positions form the first level of the matrix. The second level of the matrix is generated by splitting the first two positions into another two positions each.
Levels three to six of the matrix are generated in the same manner, with each new level housing twice as many positions as the previous level.
Positions in the matrix are filled via direct and indirect recruitment of new Simple Health International affiliates.
Commissions are paid out as positions fill in the matrix as follows:
level 1 (2 position to fill) – $1 per position filled
level 2 (4 position to fill) – $1.50 per position filled
level 3 (8 positions to fill) – $4 per position filled
level 4 (16 positions to fill) – $10 per position filled
level 5 (32 positions to fill) – $6.25 per position filled
level 6 (64 positions to fill) – $25 per position filled
Commissions continue to be paid out as long as recruited affiliates pay their monthly Simple Health International affiliate fee.
Note that only Gold affiliates can earn on levels five and six of the matrix.
Gold affiliates also earn a 25% commission match on matrix earning paid to personally recruited affiliates.
Joining Simple Health International
Simple Health International affiliate membership is available in Silver or Gold.
Silver membership costs $33.50 a month
Gold membership is $90 a month
The primary difference between the two options is included bottles of Simple Moringa and income potential through the Simple Health International compensation plan.
All payments into Simple Health International and commissions paid out are made in bitcoin.
Conclusion
Simple Health International operates as a product-based pyramid scheme. It's a departure from John Dierksmeier's recent Ponzi spree, in favour of the product pyramid schemes he was launching a few years ago (Noni fruit).
Only this time payments are handled in bitcoin, likely in an attempt to make it difficult for Dierksmeier's victims to recuperate losses.
Simple Health International does have a product, however commissions paid out are tied to affiliate recruitment and payment of a monthly fee.
No commissions are generated via the sale of a product or service to retail customers.
With respect to Simple Health International's Silver and Gold memberships, paying more for Gold is wholly a financial decision.
It is advisable that you activate your Gold position as soon as possible so you do not miss out on any Matrix Commissions on levels 5-6 and Matching Bonuses.
Affiliates paying more to earn more in MLM is known as "pay to play" and is a compliance issue commonly found in pyramid schemes.
As with all such schemes, once affiliate recruitment dies down those at the bottom of the company-wide Simple Health Matrix will not earn any commissions.
This will see them stop paying their monthly fee, which in turn means affiliates above them will stop getting paid.
As this effect slowly trickles up the Simple Health International affiliate genealogy, eventually a tipping point is reached which brings on a collapse.
At that point Simple Health International affiliates who haven't recouped their monthly fees via recruitment lose out.
Mathematics dictates that, at any given time, this group will be the majority of Simple Health International affiliates.