2×2 Wealth Review: Two tier $39.95 matrix cycler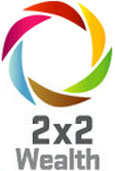 There is no information on the 2×2 Wealth website indicating who owns or runs the business.
The 2×2 Wealth website domain ("2x2wealth.com") was registered on the 19th of June 2015, with a "John Dierksmeier" listed as the owner. An address in the US state of Texas is also provided.
Dierksmeier (full name John Dierksmeier Quesada) first popped up on BehindMLM's radar as the Founder of MaxeVida in 2011.
MaxeVida combined retail sales and affiliate recruitment, tracked through a matrix-based compensation plan.
Similar matrix schemes launched by Dierksmeier prior to MaxeVida include TVBoxNet and EZProBuilder.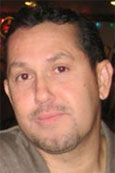 When MaxeVida seems to have collapsed sometime in 2012, with Dierksmeier (right) then going on to launch Only20Bucks.
Again based on a matrix compensation plan, Only20Bucks was a recruitment-driven feeder for iClubBiz (in which Dierksmeier was an affiliate).
iClubBiz itself was an autoship-centric recruitment scheme launched in 2013.
2014 saw Dierksmeier get into coffee, with the launch of Cafe Nopal.
On the affiliate side of things, Dierksmeier has been involved with New Earth (reboot of Simplexity Health), Xerveo (formerly Ferveo), CeraCoat Direct (nanotechnology coating) and more recently GoBig7 (Penny Matrix reboot).
Earlier this year Dierksmeier launched Nopa Vida, with 2×2 Wealth his second launch this year.
Read on for a full review of the 2×2 Wealth MLM business opportunity.
The 2×2 Wealth Product Line
The sole product listed on the 2×2 Wealth website is MaxeLean 7-keto.
2×2 Wealth claim MaxeLean 7-keto 'speeds up the metabolism and heat production to promote weight loss.'
7-keto-DHEA is also used for…

-Greater energy and stamina!
-Improving mental focus and alertness!
-Lean Body Mass!
-Boosting the Immune System!
-Enhancing Memory!
-Slowing The Aging Process!
No retail pricing details for MaxeLean 7-keto are provided, with the product seemingly only available through 2×2 Wealth affiliate membership.
The 2×2 Wealth Compensation Plan
The 2×2 Wealth compensation plan sees affiliates purchase $39.95 matrix positions, which are then pushed through a two-tier cycler.
Matrix sizes used in the 2×2 Wealth cycler are that of 2×1 and 2×4.
A 2×1 matrix is pretty straight forward, requiring two positions under it to be filled before a position cycles and a commission is paid.
A 2×4 matrix places an affiliate at the top of the matrix with two positions directly under them (level 1):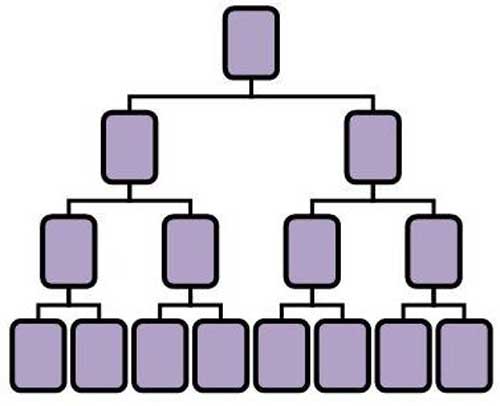 The second level of the matrix is generated by splitting each of the two level 1 positions in two. The third level splits level 2 positions in two, and so on and so forth down a total of four levels (30 positions).
Commissions are paid out by cycling through both matrix tiers as follows:
Phase 1 (2×1, positions cost $39.95) – $10 commission paid out and cycles into Phase 2
Phase 2 – $500 commission paid out and generates two entries into two new Phase 2 matrices
Joining 2×2 Wealth
Affiliate membership with 2×2 Wealth is $39.95, which includes 1 bottle of MaxeLean 7-keto.
Conclusion
With nothing being marketed or sold to retail customers, Maxelean 7-keto exists solely to provide a paper-thin layer of pseudo compliance to 2×2 Wealth.
The fact of the matter is however that functionally 2×2 Wealth operates as a recruitment-driven pyramid scheme.
Affiliates sign up by purchasing a $39.95 matrix position, get a bottle of MaxeLean 7-keto sent to them and are then paid to recruit new affiliates who do the same.
The product has no relevance to the 2×2 Wealth compensation plan, with commissions tied only to the purchase of matrix positions by subsequently recruited affiliates.
The mechanics of 2×2 Wealth's compensation plan will speed up the inevitable collapse, with every Phase 2 position cycle adding the burden of two new payments without injecting any new funds into the system.
Just one Phase 2 cycle generates two new matrices, which if filled, sucks 25 matrix position payments out of the system. They then in turn suck another 100, and bear in mind this is only off one initial position.
Put all of this together and you've got a scheme that's destined to collapse sooner rather than later. And when it does, anybody who hasn't cycled out of at least one Phase 2 matrix loses out.
Mathematically in order for anyone to cycle out of a Phase 2 matrix that requires the majority of position purchasers to lose money. So unless you're keen to recruit and then rip off a whole bunch of suckers into 2×2 Wealth, don't count on being in the "I made a profit" minority.