Referers Earn Bitcoin Review: Rob Mcatamney tries bitcoin gifting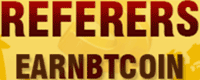 There is no information on the Referers Earn Bitcoin website indicating who owns or runs the business.
The Referers Earn Bitcoin website domain ("referersearnbtcoin.biz") was registered on January 12th, 2017. Robert Mcatamney is listed as the owner, with an address in Queensland, Australia also provided.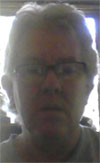 Mcatamney (right) first popped up on BehindMLM's radar as the admin of the One Time Infinity Ponzi scheme in 2015.
Since then he's launched a number of scams, including Cash Money Bucket, 3to600, VIP Promoters Club, Simple Simon's System and 3 Phases Biz in the last year alone.
3 Phases Biz was launched in November of 2016 and promised affiliates a $3000 ROI on an $8.50 investment.
Alexa traffic estimates suggest the scheme never took off, likely prompting Mcatamney to launch Referers Earn Bitcoin.
Read on for a full review of the Referers Earn Bitcoin MLM opportunity.
The Referers Earn Bitcoin Product Line
Referers Earn Bitcoin has no retailable products or services, with affiliates only able to market Referers Earn Bitcoin affiliate membership itself.
The Referers Earn Bitcoin Compensation Plan
The Referers Earn Bitcoin compensation plan sees affiliates gift bitcoin to eachother via a five-tier 3×1 matrix cycler.
A 3×1 matrix places an affiliate at the top of a matrix, with three positions under them to fill.
These positions are filled via purchases by new and existing Referers Earn Bitcoin affiliates.
Once all three positions are filled, a commission is generated and the position cycles into the next tier of the cycler.
Commissions across Referers Earn Bitcoin's five-tier cycler are as follows:
Matrix 1 (positions cost 0.01 BTC) – no commission and cycles into Matrix 2
Matrix 2 – 0.01 BTC commission and cycles into Matrix 3
Matrix 3 – 0.03 BTC commission and cycles into Matrix 4
Matrix 4 – 0.08 BTC commission and cycles into Matrix 5
Matrix 5 – 1.65 BTC commission
An additional referral commission fee of 0.005 BTC is payable to the affiliate who recruited you.
Payment of this fee qualifies a Referers Earn Bitcoin affiliate to collect 0.005 BTC from every new affiliate they recruit.
Joining Referers Earn Bitcoin
Referers Earn Bitcoin affiliate membership is tied to a 0.005 BTC payment to the affiliate who recruited you.
Affiliates must also purchase at least one 0.01 BTC cycler position to participate in the attached income opportunity.
Conclusion
From the Referers Earn Bitcoin website;
All payments are member 2 member 100%
Whenever you see "member 2 member" payments to describe an MLM compensation plan, it's code for cash gifting.
Referers Earn Bitcoin is no different, with commissions generated solely via bitcoin payments between affiliates.
On top of that there's a referral commission, adding a pyramid layer to the scheme.
It should come as no surprise serial MLM underbelly admins are launching their own bitcoin gifting scams. The schemes are currently launching in plague proportions, mostly due to the availability of cheap ready-made scripts and lack of regulation associated with cryptocurrencies.
Mcatamney's model combines a cycler with gifting payments, which is slightly different to the usual multi-level matrix model.
The outcome however is the same. A Referers Earn Bitcoin affiliate gifts 0.01 BTC into the scheme and eventually receives 1.77 BTC from other affiliates.
Naturally the model is completely unsustainable, with Referers Earn Bitcoin destined to collapse the second affiliate recruitment drops off.
At that point the majority of Referers Earn Bitcoin affiliates will face the reality that they've lost money.
In addition to pre-loaded cycler positions he's earned on, Mcatamney also keeps funds attached to all uncycled positions.