MX Revshare Review: Three-tier adcredit Ponzi scheme

The MX Revshare website identifies James Lee Valentine as Founder of the company.
Valentine also owns the MX Revshare website domain, which was registered on the 25th of September, 2015.
The MX Revshare domain registration provides an address in Tortola in the British Virgin Islands, however Valentine himself is based out of the Philippines.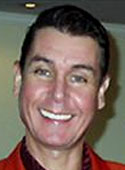 James Lee Valentine (right) first popped up on BehindMLM's radar in 2012 with Supreme Wealth Alliance, a $55 chain-recruitment pyramid scheme.
In 2013 Valentine resurfaced with MX Fast Money, a feeder for Valentine's primary MillionaireX Ponzi cycler.
MX Revshare appears to be the latest entry in Valentine's long line of launched scams.
Read on for a full review of the MX Revshare MLM opportunity.
The MX Revshare Product Line
MX Revshare has no retailable products or services, with affiliates only able to market MX Revshare affiliate membership itself.
Once signed up, MX Revshare affiliates invest in "Ad Packs" to participate in the attached income opportunity.
Bundled with each Ad Pack investment are a series of advertising credits, which can be used to display advertising on the MX Revshare website.
The MX Revshare Compensation Plan
MX Revshare affiliates invest $5 to $50 on the promise of an advertised 110% ROI ($55).
invest $5 and receive $5.50 (capped at $550)
invest $25 and receive $27.50 (capped at $13,750)
invest $50 and receive $55
Note that cap amounts are the maximum ROI an MX Revshare affiliate can earn at that particular investment level.
Also note that MX Revshare affiliates must click ten company-supplied ads a day to qualify for a ROI payout.
Referral Commissions
Referral commissions on funds invested by new MX Revshare affiliates are paid out down three levels of recruitment (unilevel):
level 1 (personally recruited affiliates) – 10%
levels 2 and 3 – 5%
Referral commissions are also paid out on mandatory reinvestment, at a rate of 5% on level 1 and 2.5% on levels 2 and 3.
Joining MX Revshare
Affiliate membership with MX Revshare is free.
Recruitment of affiliates who invest or a personal investment of at least $5 is however required in order to earn MLM commissions.
Conclusion
Using the adcredit Ponzi model, MX Revshare shuffles newly invested funds to pay off existing investors.
MX Revshare affiliates invest $5 to $50 a pop on the promise of a 110% ROI. That this ROI is paid out of subsequently invested funds makes excuses about attached advertising credits and a lack of ROI guarantee as pseudo-compliance.
Despite the obviously fraudulent nature of the business James Lee Valentine insists he's not committing financial fraud.
Is MXRev$hare a hyip, ponzi, pyramid scheme, or illegal?

ANSWER: No, this is not an investment site nor is it illegal in any way, shape, or form. We sell ad services.
The fact of the matter is selling ad services doesn't pay out a 110% ROI. Investments pay out a ROI, which in reality is what MX Revshare offer.
Nowhere is this better highlighted than in MX Revshare's refund policy.
Logically speaking if an MX Revshare affiliate was purchasing advertising and didn't use the service, unused advertising credits would attract a refund.
If I choose to quit using your services after I've made a purchase, can I get a refund?

ANSWER: No refunds, because all revenues are already shared with all active members and commissions paid to your referring sponsor.
The reason MX Revshare can't offer refunds is because as soon as new funds are invested they're used to pay off existing investors.
As with all Ponzi schemes, when affiliate recruitment dies down so too will funds entering MX Revshare.
This will see the company unable to meet its advertised 110% ROI obligations, eventually triggering a collapse.
In order for James Lee Valentine and a few early adopter investors to make money, the vast majority of MX Revshare affiliates must lose it.