Todd Spencer settles Zhunrize fraud with Receiver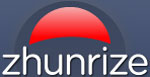 The last Zhunrize defendant holding out has settled with the Receiver.
Todd Spencer was named as a clawback defendant in the Zhunrize Receiver's $2.8 million Vodaware lawsuit.
Through Vodaware, Spencer is believed to have received upwards of $350,000 in stolen Zhunrize investor funds.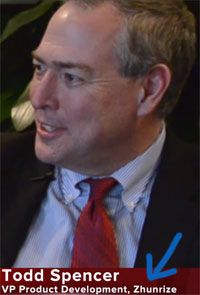 Our last update on Spencer's clawback litigation was in February, wherein it appeared Spencer was dragging his feet on settlement.
Specifically, Spencer had failed to provide the Receiver with requested discovery.
In an April 24th motion requesting dismissal of the Vodaware lawsuit, the Zhunrize Receiver disclosed he
has now entered into a Settlement Agreement with the sole remaining Defendant, Jeffrey Todd Spencer.
Details of the settlement have not been made public.
Spencer's settlement brings an end to the Vodaware clawback litigation. The case was formally terminated by order on April 26th.
Spencer's settlement was the final task pending completion by the Zhunrize Receiver.
Following the return of $41.2 million to Zhunrize victims, we expect an announcement regarding completion of the Receivership shortly.