Zhunrize Review: A $3000 e-commerce platform?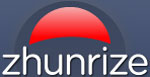 Zhunrize appears to have launched in early 2013 (incorporated in early 2012) and operates in the e-commerce MLM niche.
Heading up Zhunrize is CEO Jeff Pan (below right), who claims in his Zhunrize corporate bio to have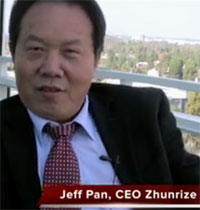 a total of 24 years extensive experience in the areas of international trade, capital advisory, VC and PE investing, manufacturing, sales and marketing franchise management, team building and network marketing.

Earlier in his career, he served as the General Manager of Contract Management Services, Inc., from 1993-1997, a Chesterfield-Missouri-based importing corporation. He had complete responsibility for the business performance of the company.

By significantly improving operating efficiencies and developing more markets, he led it to a multi-million dollar company.

In 2005, Mr. Pan was Chief Executive Officer of Hangzhou D & A Electronics Company Limited in China. While directed and maintained the vision of the company, he consistently promoted employee engagement and leadership development.

He also oversaw the company's growth, managed all areas of designing, manufacturing and marketing mobile electronics.

Prior to joining Zhunrize, Inc., Jeff involved in D & A Capital Partners, LLC in 2010, a Georgia-based capital advisory firm.

In this role, his areas of focus included helping business entities in both China and USA to raise seed and growth capital.
On the MLM side of things I wasn't able to find anything that would suggest an MLM past, so it would appear Zhunrize is Pan's first MLM venture.
Provided on the Zhunrize website is a corporate address in the US state of Georgia.
Read on for a full review of the Zhunrize MLM business opportunity.
The Zhunrize Product Line
Zhunrize offers affiliates access to a replicated storefront, which the company has branded "ZhunCity" ("zhuncity.com").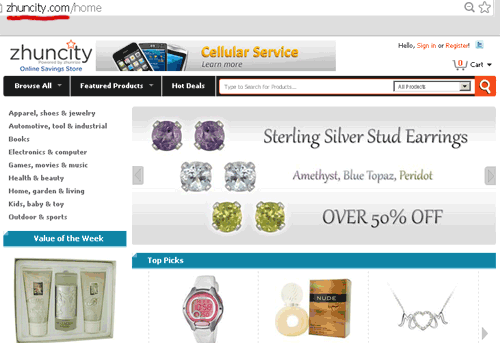 In a nutshell, Zhunrize provide a replicated e-commerce storefront and handle all of the backend. Affiliates buy in and are then able to "stock" their storefronts with products from third-party vendors, who then dropship products to customers as required.
Zhunrize manage the vendor side of things whilst affiliates focus on recruiting new affiliates and selling products through their storefronts.
Access to Zhunrize's e-commerce storefront starts at $99 ($30 a month) all the way up to $3000 ($100 a month).
The Zhunrize Compensation Plan
The Zhunrize compensation plan offer affiliates recruitment commissions via a unilevel and 2×5 matrix. Profit-sharing and a Matching Bonus on recruited affiliate earnings are also available.
Product Commissions
Zhunrize pay out affiliates 50% of the commission third-parties pay them when a product or service is sold through the Zhunrize e-commerce platform.
Note that this isn't 50% of the sale price a product or service sells for, it's 50% of the commission paid out to Zhunrize.
Eg. If a third-party vendor pays a 2% commission to Zhunrize, the company will keep 50% of that 2% (1%) and pay the remaining 1% to the affiliate whose replicated storefront handled the sale.
Unilevel Recruitment Commissions
Zhunrize pay out affiliates on the recruitment of new affiliates using a unilevel style compensation structure.
A unilevel compensation structure places an affiliate at the top of a unilevel team, with their personally recruited affiliates placed directly under them (level 1).

If any of these level 1 affiliates recruit new affiliates of their own, they are placed on level 2 of the original affiliate's unilevel team. If any level 2 affiliates recruit new affiliates, they are placed on level 3 and so on and so forth.
Zhunrize cap unilevel commission payouts down ten levels of recruitment, with how many levels an affiliate is paid out on determined by how many affiliates they personally recruit and how much an affiliate pays in monthly fees.
ECR ($99 and then $30 a month) – 10% on level 1 and 5% on level 2
Basic ($495 and then $50 a month) – 10% on level 1, 5% on level 2 and 3% on level 3
Professional ($1500 and then $75 a month) – 15% on level 1, 5% on levels 2 and 3 and 2% on levels 4 to 6
Premier ($3000 and then $100 a month) – 15% on level 1, 10% on level 2, 5% on level 3 and 3% on levels 4 to 10
Note that in additional to paying affiliate membership fees, recruitment qualifications are also required for the above commissions:
commissions on levels 1 and 2 require an affiliate personally recruit at least two ECR affiliates
commissions on levels 4 to 6 require an affiliate personally recruit at least three ECR affiliates
commissions on levels 7 to 10 require an affiliate personally recruit at least four ECR affiliates
Matrix Recruitment Commissions
Zhunrize take monthly affiliate fees and pay them out as commissions via a 2×5 matrix.
A 2×5 matrix places an affiliate at the top of a matrix, with two positions directly under them (level 1):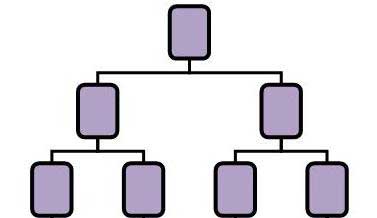 These two positions then branch out into another two positions (level 2) and so on and so forth down a total of five levels.
Each position in the matrix represents a recruited Zhunrize affiliate, either by direct recruitment or the recruiting efforts of an affiliates up or downline.
Matrix commissions are paid according to how matrix positions are filled, with how much money a Zhunrize affiliate themselves pays in fees each month, along with how much recruited affiliates pay in fees, determining how much of a commission is paid out:
ICR ($20 a month) – 40 cents per filled matrix position
ECR ($99 and then $30 a month) – 40 cents per recruited ICR affiliate and 60 cents for a ECR or higher recruited affiliate
Basic ($495 and then $50 a month) – 40 cents per recruited ICR affiliate, 60 cents per recruited ECR affiliate and $1 for a Basic or higher recruited affiliate
Professional ($1500 and then $75 a month) – 40 cents per recruited ICR affiliate, 60 cents per recruited ECR affiliate, $1 per recruited Basic affiliate and $1.50 for a Professional or Premier recruited affiliate
Premier ($3000 and then $100 a month) – 40 cents per recruited ICR affiliate, 60 cents per recruited ECR affiliate, $1 per recruited Basic affiliate, $1.50 per recruited Professional affiliate and $2.50 per recruited Premier affiliate
Daily and Monthly Profit Sharing
Zhunrize offers daily and monthly profit-sharing to affiliates who pay the most fees. The company claims both the daily and monthly profit-sharing is made up "20% of global sales".
Zhunrize affiliates qualify for daily profit-sharing by personally generating at least 2 customers transactions through their online store in their first month of the business, and then one customer each month thereafter.
The monthly profit share requires an affiliate to personally recruit at least 10 affiliates and have a total downline of at least thirty (not 100% sure on this) within their first month. Alternatively an affiliate can also qualify by just recruiting at least 10 affiliates outside of their first month (no time limit).
Matching Bonus
A 10% Matching Bonus is offered to Zhunrize affiliates who are at the Premier membership level.
In addition to paying $3000 and $100 a month in membership fees, Premier affiliates qualify for the Matching Bonus by recruiting three Basic or higher affiliates, who have each also recruited at least three Basic or higher affiliates.
The 10% Matching Bonus is then paid out on the earnings of the twelve required recruited affiliates (3 personally recruited affiliates and three each again).
Joining Zhunrize
Affiliate membership to Zhunrize is available at five pricepoints:
ICR – no upfront and $20 a month
ECR – $99 upfront and $30 a month
Basic – $495 upfront and $50 a month
Professional – $1500 upfront and $75 a month
Premier – $3000 upfront and $100 a month
Conclusion
If one were to take Zhunrize's sales pitch seriously, one could easily be forgiven for thinking e-commerce and online shopping was an entirely new concept:
Let's face it… shopping can be a chore.

Finding a parking spot, finding a shopping cart that doesn't squeak, trying to compare prices, waiting in the checkout line,

unloading your car at home… There has to be a better way!

Zhunrize is the new way of shopping.

Just by shopping online, you can have everything you need delivered right to your door. It's easy and can save you time and money.

No more wandering around stores or spending additional money on gas to get you there. Simply point, click and make your purchases in minutes, not hours.
Wait, hold up. I can use this internet thing to buy stuff? Hold the phone grandma I just done pooped me a mountain.
WE'RE ALL GUNNA BE RICH!
I really don't know who the above sales pitch is aimed at (taken directly from the Zhunrize website), but evidently Zhunrize believe nobody has heard of online shopping.
So much so that in their company "vision", Zhunrize claim they 'will advance the global online shopping revolution'.
Uh yeah, sure thing guys.
Comedic visions aside, on the surface there's inherently nothing wrong with Zhunrize operating an e-commerce platform they populate with third-party products and services.
When one considers the MLM business model Zhunrize have attached to their platform however, an abundance of red flags emerge.
For starters here's how Zhunrize market their e-commerce platform:
Zhunrize has created this standardized online shopping portal which is called the Online Savings Store (OSS).
By "standardized", Zhunrize mean to say they've just grabbed a free copy of the Drupal content management system, whacked in some e-commerce plugins and a theme and now pretend they "created" something themselves.

At the end of the day Zhunrize are charging up to $100 a month in "hosting fees", for access to a third-party content management system that is both open-source and free.
Come on guys…
And while we're talking about this "hosting fee", that in itself is a red flag. At the ICR level Zhunrize charge a $19 a month "hosting fee", yet do not provide ICR affiliates with access to the Drupal powered e-commerce platform.
So uh, what exactly are ICR affiliates paying hosting for?
The ICR level perfectly illustrates the e-commerce façade Zhunrize hide behind, as ICR affiliates cannot sell anything through the e-commerce platform as Zhunrize do not provide them access to it.
What can ICR affiliates do?
Recruit other Zhunrize affiliates and get paid for it. Infact that's all they can do.
The only tangible difference between the ICR entry-level and the rest of Zhunrize's affiliate options, is that affiliates pay more to earn more.
The only qualifiers in the Zhunrize compensation plan are recruitment and affiliate membership fee based (pay more, earn more), dragging the opportunity squarely into "pay to play" territory.
The recruitment commissions will easily dwarf retail activity across the e-commerce platform due to the inefficient nature of replicated storefronts.
Despite the mention of Amazon and Taobao (a major Chinese e-commerce portal) by CEO Jeff Pan in a Zhunrize marketing video, it's laughable to suggest that a bunch of replicated affiliate storefronts will ever compete.
Pyramid scheme issued aside, the profit-sharing is also a potential red flag as I haven't been able to identify whether "20% of global sales" includes affiliate fees or not.
The Zhunrize compensation plan is not provided on the company website, so I had to rely on affiliate presentations to put together this review (which were in turn based on an official Zhunrize compensation plan presentation).
This presentation is (deliberately) vague on specifying whether or not affiliate fees are paid out via the daily and monthly profit-sharing pools.
What is clarified though is that qualification is a mixture of recruitment and buying in at the highest affiliate level, Premier at $3000. That alone suggests that the pools most likely contain affiliate fees.
Seeing as, for reasons only known to themselves, Zhunrize hide their compensation plan from the general public,
To learn more about our compensation plan details, please join us on the next upcoming webinar.

You can obtain the invitation-only webinar link from one of our E-commerce Business Owners (EBO).
if any Zhunrize affiliates reading this feel free to clarify this point.
If the profit-sharing includes affiliate membership fees, then in addition to running a recruitment driven scheme, Zhunrize are also selling $3000 unregistered securities to their affiliates by way of Premier affiliate membership.
You buy in, recruit affiliates who also buy in and once a specified quota has been reached, you start to earn a daily and monthly ROI paid out of affiliate fees.
If Zhunrize's profit share is based solely on product sales sold through the e-commerce platform, this I have no issue with but the recruitment commission red flags evident in the rest of the compensation plan remain.
As it stands I can join Zhunrize, totally ignore e-commerce and just focus on the recruitment of new affiliates. This will earn me commissions entirely paid out of these recruited affiliate's membership fees, with how much I myself pay in fees dictating how much I earn per recruited affiliate.
At its most basic level this is unmistakably a recruitment driven pyramid scheme in and of itself, regardless of what else is attached to it (a potentially Ponzi'esque profit-sharing scheme and an open-source e-commerce platform).
Like I said at the beginning of this conclusion, even if it is powered by Drupal, there's nothing fundamentally wrong with building an e-commerce platform and charging for access to it. Pay out 50% of what third-party vendors pay you? Again, nothing wrong with that either.
It's the way in which Zhunrize pay out commissions to their affiliates which drags this opportunity into murky pyramid and potential Ponzi scheme territory.
Within the company themselves there's no retail, as Zhunrize themselves only sell affiliate membership fees.
Put all of it together and, as an MLM business opportunity, Zhunrize leaves a lot to be desired.