Todd Spencer dragging feet on Zhunrize settlement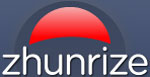 Of the scammers behind the Zhunrize Ponzi scheme, only Todd Spencer remains as an active defendant.
Spencer was sued by the Zhunrize Receiver, as part of a $2.8 million clawback lawsuit filed against Vodaware.
Through Vodaware, Spencer is believed to have received upwards of $350,000 in stolen Zhunrize investor funds.
In a Status Report filed on January 22nd, the Zhunrize Receiver has briefed the court on the current case status.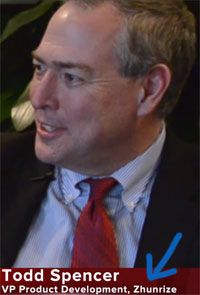 With Zhunrize declared a Ponzi scheme and all other defendants in the Vodaware lawsuit having settled (two corporate defendants had default entered against them), Spencer's chances of winning at trial are slim to none.
To that end on January 17th, Spencer's attorney informed the Receiver that he
was working toward gathering funds to meet the Receiver's previous settlement offer amount.
As of January 22nd however, Spencer has failed to reach a settlement agreement with the Receiver.
There are also outstanding discovery issues pertaining to requested responses and production of documents.
The Receiver served Spencer with two outstanding discovery requests in mid 2018 and, despite repeated assurances by Spencer's attorney regarding a response, to date has not received anything.
The Receiver's Status Report ends with his intention to file a motion to compel if Spencer's discovery are not timely served.
Without knowing what it is the Receiver has requested from Spencer I can't say for sure, but seems to me the only reason Spencer wouldn't produce requested discovery is if it revealed he received more through Zhunrize than initially thought.
Pure speculation on my part but just a hunch. It also explains why all of a sudden Spencer is keen to settle.
Stay tuned…
Update 16th May 2019 – Todd Spencer has reached a clawback settlement with the Zhunrize Receiver.