Zhunrize Receiver files $2.8 million clawback lawsuit against Vodaware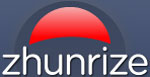 The Zhunrize Recevier's clawback lawsuit against Vodaware is a bit unusual.
Zhunrize was a $100 million dollar Ponzi scheme shut down by the SEC in 2014.
Upon being appointed, the Zhunrize Receiver
retained employees from Vodaware, the company that created Zhunrize's website, to assist in pulling electronic data for use in the claims analysis.

The Receiver, his accountants, and his counsel worked with Vodaware, Zhunrize's service provider, to recover victim investment data and reconcile the data to other third party victim
data, such as Zhunrize bank statements,and data obtained from Zhunrize's commission payment records.
Inadvertently, Vodaware's cooperation with the Receiver might have led to the Receivership uncovering almost $3 million transferred to Vodaware and its principals.
On August 18th the Zhunrize Receiver filed a clawback lawsuit, demanding Vodaware return $2.8 in stolen Ponzi funds.
The Receiver's lawsuit names Vodaware, Inc., Vodaplex, Inc., Vodaplex, LLC, Wilhelm Berger, Jeffery Todd Spencer, and Sophie Pan as defendants.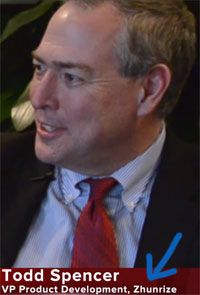 Of note is Jeffery Spencer, who in the promotion and operation of Zhunrize went by "Todd Spencer".
Zhunrize marketing material frequently cites Todd Spencer as co-founder and Vice-President of the company.
A year or so after Zhunrize was shut down Spencer tried to launch Encore3, a health and nutrition MLM company.
Encore3 doesn't seem to have gone anywhere, with the company since having collapsed.
On May 25th, 2017, Spencer and Encore 3 MLM USA LLC were sued by a former employee for alleged breaches of the Fair Labor Standards Act.
In his clawback lawsuit the Zhunrize Receiver alleges:
Vodaplex was incorporated in Delaware in 2008 and registered to do business in Georgia in 2010
Will Berger served as CEO of Vodaplex from 2010 to 2012
Jeffery Spencer took over as Vodaplex CEO in 2012, in addition to being CFO since 2010
Vodaplex lost its Georgia business license for failing to file required annual reports
Vodaware was incorporated in Georgia in 2011, with Will Berger serving both as CEO and CFO.
Seemingly, Vodaware was set up as a companion corporation to Vodaplex. After Vodaware was incorporated, Vodaplex remained operational only as a shell company.
Vodaware was formed as part of a restructuring of Vodaplex.

The restructuring transferred the software platform and IT assets of Vodaplex to Vodaware.

Mr. Berger was responsible for Vodaware, while Mr. Spencer maintained responsibility for the remainder of Vodaplex, which operated as a shell to manage sales and third-party relationships.
Berger and Spencer retained a 50% interest each in both Vodaware and Vodaplex.
Prior to co-founding Zhunrize, Jeff Pan was a Vodaplex employee. The Receiver alleges Pan was "one of Vodaplex's largest producers".
As Vodaplex's growth began to sag, Mr. Pan approached Mr. Spencer and proposed to put a company together using the Vodaplex/Vodaware technology.

Zhunrize was incorporated in Georgia in July 12, 2012 for this purpose.

Mr. Pan was the CEO and CFO of Zhunrize.

Mr. Spencer, Mr. Berger and Mr. Pan, and others collaborated to construct Zhunrize's business plan.

Over time, Vodaplex personnel moved over to Zhunrize. Zhunrize (also) sub-leased or used Vodaplex's office space.
Although officially named Zhunrize, it seems Pan, Spencer and Berger's Ponzi scheme spanned all three companies.
There was substantial overlap of the insiders of Vodaware and the insiders of Zhunrize.

Vodaware insiders include Mr. Spencer, Mr. Berger, and Ms. Pan, who also had positions of control and/or influence over Zhunrize and, in the case of Sophie Pan, was also Jeff Pan's wife.

Additionally, Mr. Spencer was the Chief Operating Officer of Zhunrize.
The incorporation of Vodaware into the Zhunrize Ponzi scheme was tied to the provision of Vodaware's software platform.
On or around July 1, 2012, Zhunrize and Vodaware entered into a Software License & Services Agreement, which was signed by Mr. Pan as President of Zhunrize, and Mr. Berger as President of Vodaware.

Under the 2012 Agreement, Zhunrize agreed to pay Vodaware for various services.
These payments initially totaled $58,725, on top of $50 to $260 per month for each Zhunrize affiliate investor position (storefront).
In March 2014 the affiliate investor rates were reduced to $3.47 to $105 upfront and then 80 cents to $4 a month for the life of each position.
The 2014 amendment to the contract saw Zhunrize transfer $350,000 to Vodaplex and nullify any remaining balance as per the initial 2012 agreement.
Todd Spencer wanted out by this stage, and sold his 40% ownership stake in Vodaware to Jeff Pan for $250.
As Zhunrize took off, the amount laundered off through Vodaware increased by a factor of more than ten ($529,739 over $46,000).
The last three invoices Vodaware billed Zhunrize for total $1.6 million dollars.
And despite being insiders in a $100 million dollar Ponzi scheme, the real icing on the cake is Vodaware's claim with the Receiver after the SEC bust.
Vodaware filed a claim in the Receivership case, claiming that in June 2014, Zhunrize and Vodaware entered into an oral agreement for Zhunrize to make monthly payments of $250,000 to Vodaware "to keep the lights on."
That's one hell of an electric bill.
Not surprisingly, the Receiver denied Vodaware's claim in its entirety.
All in all Zhunrize transferred $2.4 million in stolen Ponzi funds to Vodaware.
Separately, $50,000 was transferred to Sophie Pan's Propay card.
The Receiver alleges that, although a service was provided, the money that changed hands wasn't of equivalent value.
The money used to pay Defendants and/or to relieve the personal liability of the individual Defendants purportedly under the various agreements described was paid without sufficient consideration, and Zhunrize did not receive reasonably equivalent value in exchange for the payments.

The payments to the Defendants were, accordingly, fraudulent transfers of Zhunrize's assets.

In addition, the claimed June 2014 oral agreement is invalid and
unenforceable, and any payments made purportedly thereunder were not made for adequate consideration and resulted in the unjust enrichment of the Defendants.
Or in other words, the payments to Vodaware were mostly to pay Wilhelm Berger and Todd Spencer their cut of Zhunrize Ponzi proceeds.
The payments to the Defendants were made as a result of a fraudulent pyramid scheme and Mr. Pan's breach of fiduciary duties owed to Zhunrize, which breach was aided and abetted by Defendants.

The Defendants are not entitled to retain these funds and are obligated to repay them to Zhunrize.
As all of this was uncovered, the Receiver sent letters of demand in August, October, 2016, as well as a third letter to Sophie Pan on February 8th, 2017.
Neither Berger, Spencer or Pan have returned the stolen money they received, prompting the Receiver's $2.8 million clawback lawsuit.
Todd Spencer answered the complaint on September 14th. Sophie Pan filed her answer on October 27th.
Wilhelm Berger filed a Motion to Dismiss on September 26th.
In the motion, Berger claims the Receiver's lawsuit
is an attempt to try to taint Vodaware and Berger by grouping them with other individuals and entities who were involved in Zhunrize.
The Receiver's motion is pretty detailed and Zhunrize, Vodaplex and Vodaware were linked pretty heavily.
Personally I don't see how Berger can claim he didn't know Zhunrize was fraudulent, given he and his company had full access to the platform Zhunrize was running on.
As a fallback, Berger also claims an "indemnification and hold harmless provision" in the agreement between Zhunrize and Vodaware prohibit the Receiver's lawsuit.
Specifically, Zhunrize agreed to indemnify and hold Vodaware (and Berger) harmless for

(i) illegal acts by Zhunrize,

(ii) claims arising out of or related to Zhunrize's business (including that Zhunrize is out of compliance with any laws), and

(iii) acts or omissions by Zhunrize's personnel.
Seeing as Zhunrize is a $100 million dollar Ponzi scheme, this I really can't see holding up.
Otherwise getting away with Ponzi fraud would be as simple as creating a shell company, entering into an agreement with an indemnification and hold harmless provision, and then transferring all invested funds to the shell company.
As of yet a decision on Berger's motion is pending. Stay tuned…