Todd Spencer fighting to keep $350,000+ of fraudulent Zhunrize funds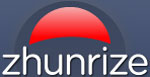 Despite Zhunrize being a $100 million Ponzi scheme and pretty much every insider reaching a clawback settlement with the Receiver, Jeffery Todd Spencer believes the $350,000+ he received is his to keep.
In a filed June 28th Joint Preliminary Report, additional details of Spencer's clawback lawsuit have been revealed.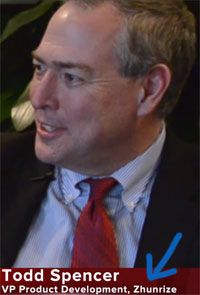 Spencer (right) received his ill-gotten Zhunrize gains through Vodaware, whom the Receiver filed a $2.8 million clawback lawsuit against in November 2017.
That lawsuit identified a $350,000 Wells Fargo transfer, which was guaranteed by Spencer.
The Receiver alleges
that Zhunrize did not receive reasonably equivalent value in exchange for the amounts it paid to Wells Fargo for the benefit of and/or on behalf of Mr. Spencer and seeks recovery of those amounts pursuant to claims of fraudulent transfer, unjust enrichment, money had and received, aiding and abetting breach of fiduciary duty, and attorney's fees.
Spencer denies the transfer was fraudulent and as a result he should get to keep the money.
As cited in the report, issues to be tried in the clawback case are
Whether the payments made by Zhunrize for the benefit of and/or on behalf of Mr. Spencer constitute fraudulent
transfers.
Whether the March 2014 (Vodaware) Agreement is void and unenforceable due to lack of consideration.
Whether Defendant Mr. Spencer has acted in bad faith, been stubbornly litigious, and caused the Receiver unnecessary trouble and expense entitling the Receiver to attorney's fees.
Discovery the Receiver intends to undertake to further strengthen his case include requesting information pertaining to
negotiations, execution, performance, and services provided regarding the 2012 Agreement and the March 2014 (Vodaware) Agreement
relationships and business dealings between and among Zhunrize, Jeff Pan, and Defendants Vodaware, Vodaplex, Mr. Berger, and Mr. Spencer and
Zhunrize's payments for the benefit of and/or on behalf of Defendant Mr. Spencer
The Receiver and Spencer did enter settlement negotiations, however as of May 31st, 2018, the two parties remain in deadlock.
What with everyone else settling and Zhunrize being done and dusted, personally I don't see Spencer having a legal leg to stand on.
Still, it's always amusing to watch scammers dig themselves into a deeper hole.
Stay tuned…