Zhunrize settle with SEC, fines incoming and a Receiver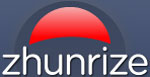 We initially reported on the SEC shutdown of Zhunrize back in late September.
Over the last few months the case has slowly progressed, culminating in a settlement agreement reached yesterday.
For those unfamiliar with the company, Zhunrize was a Ponzi scheme that solicited investments of up to $3000 on the promise of daily and monthly ROIs. Commissions were also paid on the recruitment of new investors.
Launched in 2012, the SEC moved to shut the company down a few months ago in September.
The SEC's complaint revealed that
To date, the company has taken in approximately $105 million from approximately 77,000 investors.

During two years of Zhunrize's operations, beginning in July 2012 through late July 2014, virtually none of the $105 million in revenue received by Zhunrize was derived from product sales.

Thus, contrary to the representations to potential investors, Zhunrize is actually a fraudulent pyramid scheme.
Looking at the SEC case docket, a preliminary injunction was granted against Zhunrize on October 16th. This was a follow-up of the temporary restraining order granted the same day the SEC filed their complaint on September 22nd.
Zhunrize and CEO Jeff Pan then filed a Motion to Dismiss on October 20th.
The SEC filed a response to the motion on November the 6th, with the regulator also filing supporting evidence under seal.
Pan and Zhunrize appear to have figured out they were toast, with a motion to appoint a Receiver filed by the SEC on December 10th. This was followed by the filing of a settlement agreement on December 18th.
Separate settlement agreements were filed for Zhunrize and Jeff Pan, with each consenting to cease further engaging in securities fraud and payment of a civil penalty plus prejudgment interest.
The Court shall determine the amounts of the disgorgement and civil penalty upon motion of the Commission.

Prejudgment interest shall be calculated from the date of the receipt of the ill-gotten gains.
The settlement carries only proposed orders at this stage, with Judge Richard W. still needing to sign off on them.
Once that's done, we'll know just how much Zhunrize and Pan have been fined.
At this stage I'm unaware of any parallel criminal proceedings and/or an investigation taking place.
The appointment of a Receiver, which Pan has consented to, suggests that after settlement orders are signed off on, work will begin towards returning funds to investors who lost money in Zhunrize.
With a Receiver yet to be appointed however, we'll have to wait for further details on that front.
Stay tuned…