Vappnet Review: Vappey "viral" gaming platform app

Vappnet stands for "Viral App Network" and is based out of Indiana in the US.
Heading up Vaapnet is CEO Craig Haggard. In his Vappnet corporate bio Haggard (below right) is credited as a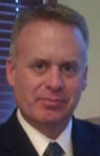 22 year veteran of the United States Marine Corps and Indiana Air National Guard, has owned and operated two construction and real estate development companies and currently sits on multiple consulting and economic advisory boards for the state of Indiana.
On the MLM side of things Haggard is credited with having 'over 15 years experience in the Network Marketing Industry', however no specifics are given.
The only company I was able to link Haggard to was Organo Gold (coffee), which Haggard was an affiliate in along with Vappnet's COO, Kevin Aders: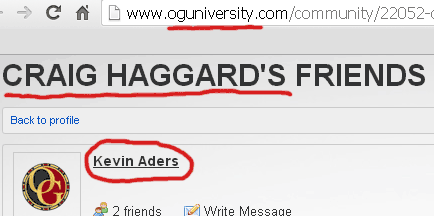 According to the Organo Gold University website, Craig Haggard joined the company in August of 2012.
Read on for a full review of the Vappnet MLM business opportunity.
The Vappnet Product Line

Vappnet's product is a "games platform" app they call "Vappey". Vappnet claim that Vappey will give 'away thousands of dollars in cash and prizes'.
As well as Free games there are also paid competitions, with tickets from just $1.00 where you can win great prizes like, Designer handbags, watches, Dream Trip Vacations, Cars and even Homes.
A promotional video on the Vappnet website says users of Vappey will
get to play simple fun skill-based games for free. Games like Mega Memory, where you can test your skills and sharpen your brain.
No information on additional games that will feature on Vappey is provided.
The Vappnet Compensation Plan
The Vappnet compensation plan revolves around the purchase of "game tickets", which are then used to play paid games on the Vappnet gaming platform, Vappey.
Vappnet use a unilevel compensation structure to track commissions within an affiliate's downline. A unilevel compensation structure places an affiliate at the top of the structure, with every personally recruited affiliate paid directly under them (level 1).

If any of these level 1 affiliates go on to recruit new affiliates of their own, they are placed on level 2 of the original affiliate's unilevel team. If any level 2 affiliates recruit new affiliates they are placed on level 3 and so on and so forth down a theoretically infinite number of levels.
Vappnet cap their affiliate's unilevel teams at ten levels, paying out 5% of the volume generated within the unilevel team (affiliate/customer purchases of game tickets).
In addition to gaming ticket unilevel commissions, affiliates have the opportunity to win a matching bonus on any prizes won by their customers, provided they played the same game as their customer. This counts for either cash prize games or item prize games.
Recruitment commissions are also offered, with Vappnet paying out $100 per five new affiliates recruited.
Joining Vappnet
Affiliate membership to Vappnet is $88, which includes an affiliate's mandatory first month $39.95 autoship order (40 gaming tickets).
After an affiliate's first month, they must either purchase $40 worth of tickets each month or generate customer sales of the same value in order to qualify for commissions.
Conclusion
You refer people to the Vappey website or to the app stores to download and install the app for free. They get to play in the FREE daily competitions and win cash prizes worth thousands of dollars.
Putting aside the blatant pyramid scheme red flags Vappnet's $100 commission per five new affiliates recruited raises, the first question that pops up during analysis of Vappnet's business model is "where does the prize money come from?"
It's one thing to promise luxury cars, cash prizes and homes… but who's going to pay for it?
Whether or not advertising will feature on Vappey platform is unclear but it's clear that the majority of revenue is expected to be sourced via the sale of gaming tickets. And therein lies the problem.
The theory of the business model is to lead with the free games and then convince enough players to spend money on tickets. Sounds great, until you consider the motive behind the ticket purchases.
In a marketing video on their website, Vappnet are quick to compare themselves to Angry Birds – and even quicker to claim that Vappnet and Vappey will "go viral".
Here's the problem, games like Angry Birds went viral because of the game itself. Vappnet on the other hand are offering players what appears to be a rehashed "memory" clone. Yeah, that game I played in the 80s on green monochrome monitors hooked up to Apple II computers (Piccadilly Pairs if I'm not mistaken).
Innovation in the gaming arena clearly isn't going to Vappnet's core focus so that draws into question the motivation behind gaming ticket purchases.
On the affiliate side it's pretty much a clear case of commission qualification, and Vappnet conveniently offers a $40 autoship for affiliates to guarantee qualification for commissions each month.
On the customer side?
There's likely a bajillion "memory" style app games already out there, so why would anyone play Vappnet's version?
Oh right, the prizes.
Let's say somehow Vappnet attract thousands of retail customer players, all purchasing gaming tickets. On the sustainability side of things, if we discount the attraction to the games themselves (of which alternatives are freely available elsewhere), that leaves us with a lottery style prize system attached to a gaming platform.
Buy tickets, play game to qualify and wait and see if you've won. A sweepstakes if you will.
Given that app games tend to be fast paced and quick (per game, not gaming session), how likely is it that a retail customer is going to keep pumping money into tickets if they're not really attracted to the games themselves.
Don't get me wrong, I'll sit down and still play a game of memory if I'm in the mood (personally I don't do the whole phone apps thing though), but am I going to fork out real dollars for the game itself? Of course not.
And that is why comparing Vappnet to Angry Birds, or any other "viral" app is a fallacy.
For some reason MLM app opportunities don't seem to have worked out that just because you're offering a game app, doesn't just mean you can clone existing games, sit back and watch the dollars roll in.
Viral apps go viral for a reason, and it's got nothing to do with attached income opportunities. Going viral on the affiliate side of things and retail player customer side of things are two entirely different things.
Short of Vappnet sitting on some innovative games they're not bothering to release any details on, I predict the company is just going to wind up being affiliate-heavy, with everyone paying $40 autoship a month to earn that 5% of everyone below them.