USFIA hold GemCoin gala at Steve Chen McMansion

Despite denials from USFIA that they are running the GemCoin Ponzi scheme, video footage has emerged clearly suggesting otherwise.
The footage is dated September 1st and appears to be a gathering of VIP GemCoin investors, who were trucked in via minivan: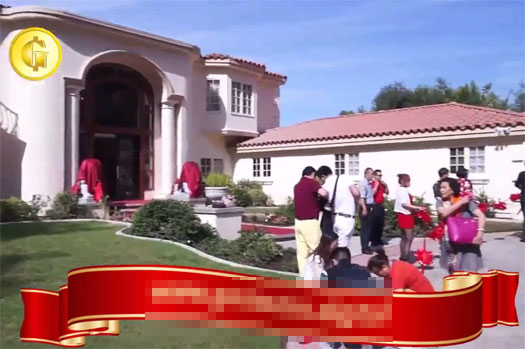 A ribbon cutting ceremony is caught on film, outside of what is referred to as a "GemCoin VIP club".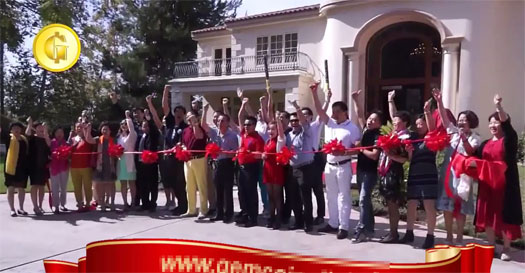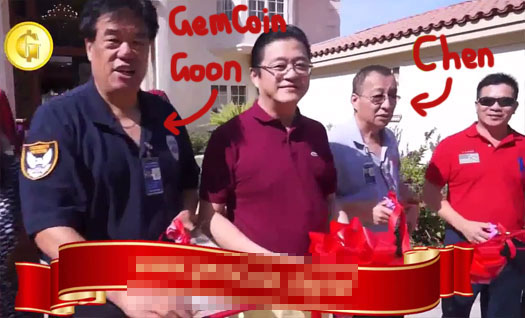 A speaker in the video refers to the building as "the boss' mansion", suggesting Steve Chen is the owner of the property.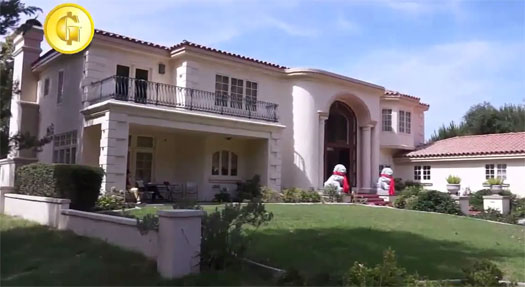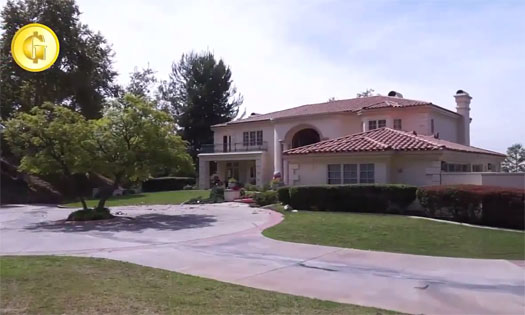 Chen himself boasts later in the video that inside facilities included mahjong, a theater and other activities for GemCoin VIP investors to participate in: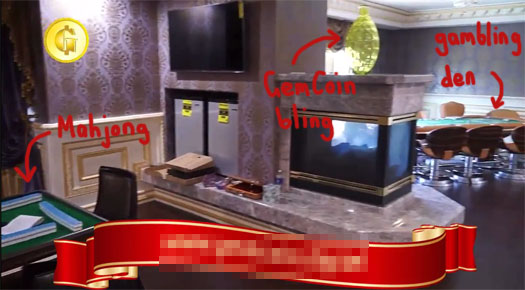 After cutting the ceremonial ribbon, those in attendance stood outside the building to chant "GemCoin! GemCoin! GemCoin!" for the camera.
Steve Chen's GemCoin goons then doused those gathered in alcohol: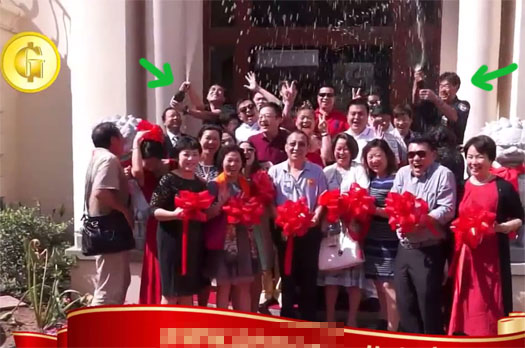 The getup Chen and his bodyguards wore is quite curious. The two primary bouncers were dressed as police officers, with matching badged uniforms: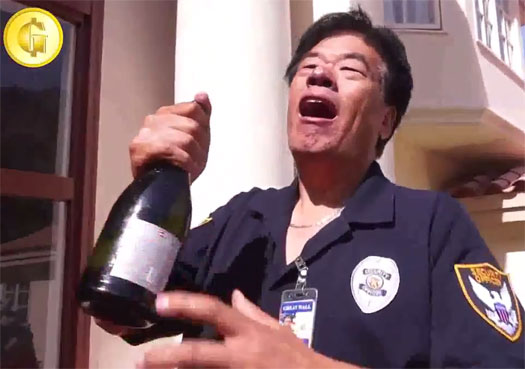 Chen himself wore a blue-grey poloshirt, also adorned with badges: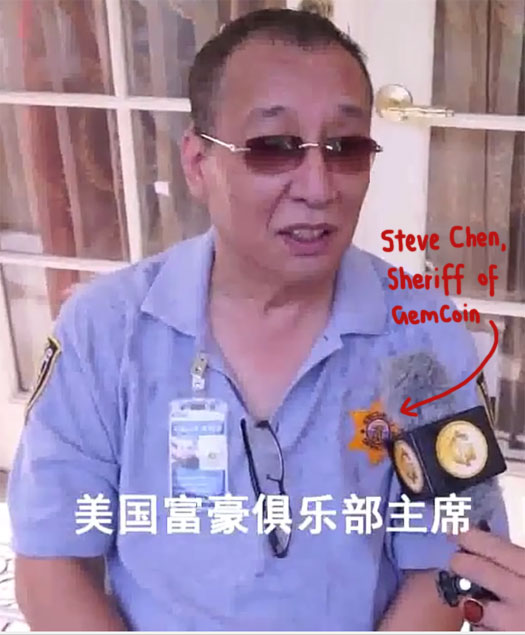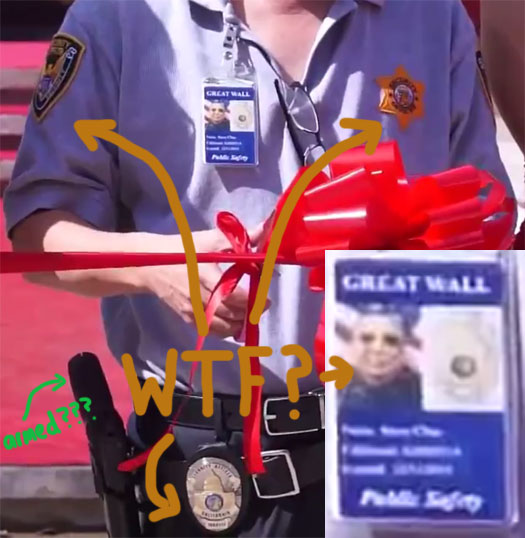 Nametags worn by Chen and his goonsquad read:
Great Wall

(photo)

(personal details)

Public Safety
Why Steve Chen was armed at the event was not clear. Over the past week, several USFIA investors have claimed Chen's GemCoin goons threatened them with gun violence.
Also not clear is what these USFIA investors did to obtain GemCoin VIP status: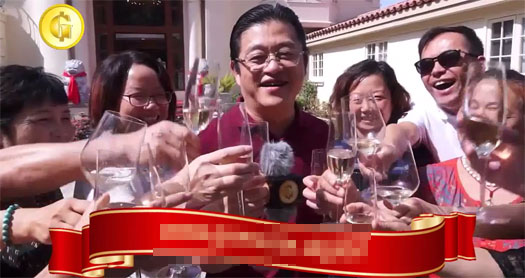 While they seemingly make toasts to their success, thousands of GemCoin investors have purportedly lost well over a hundred million dollars in the scam.
If nothing else, I suppose they at least now have some idea of where their money went…
Meanwhile as of two days ago, USFIA are publicly maintaining they have nothing to do with GemCoin.
Footnote: The video referenced in this article was uploaded on September 16th to the YouTube channel "GemCoin Bank".
It can be viewed in its entirety below:
(video link removed)
Update 21st September 2015 – A few days after this article was published, the owner of the GemCoin Bank YouTube channel removed the USFIA video cited in this article.