46 uFun Club affiliate incentive condos seized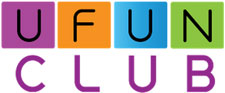 Ever wondered where uFun Club's top recruiters stayed when attending uFun Club galas in Thailand?
The answer is in one of 46 condos the company had purchased using investor funds.
The condos have now been seized, as part of the latest efforts by Thai police to recover assets from the $1.17 billion dollar Ponzi scheme.
The forty-six condos seized are worth $2.1 million USD and are located in Bangkok's Bang Na district.
As per the police investigation, uFun Club executives bought the condos to provide accommodation for international affiliates who "met recruiting quotas".
And you can bet if they had this sort of a set up in Thailand, that's its highly likely a similar arrangement exists in Malaysia.
You don't think Dato Dan and his buddies are paying for their own digs, do you?
Yet despite this, authorities in Malaysia continue to pretend a billion dollar Ponzi scheme isn't operating right under their noses.
Condo manager Suwiwat Suwan said Arthit Pankaew, a fugitive suspect, had bought the units to support leading members while the company take care of utility bills.
The good news is that by tracing where the funds to pay for the units originated from and how they were paid, Thai police might uncover additional assets to seize.
For now though that's going to have to wait, as the developer of the condos is abroad.
Pol Lt-General Suwira Songmetta said police would soon summon the developer, who is on a business trip to Hong Kong, for questioning and impound the units for the Anti-Money Laundering Office to probe the money trail.
I'm resisting the temptation to read too much into that for now.
Meanwhile in speaking to the press, Thai police also used the opportunity to refute falsities that continue to be spread by uFun Club management and investors.
Suwira said UFUN's claim on its website that the company has been bullied by police, who were motivated by the chance of getting a 25-per-cent share of the seized assets, was untrue.

Also untrue was the claim that the company's attorney was seeking a list of the people who file complaints to the police.

Police would not publicly reveal the identity or faces of the victims, he said.
I did try to see where this information was published on uFun Club's website but didn't turn up anything.
In any event, this sort of garbage is typically circulated by top investors of Ponzi schemes under regulatory investigation. The idea is to create as much confusion between investors as possible, so that those at the top can continue to make a clean getaway.
With most of uFun Club's investor-base still in denial about the $1.17 billion Ponzi scheme, they're pretty much willing to believe anything they're fed by their uplines.
Meanwhile back in reality, we'll keep an eye out for any further developments this week.