uFun Club ringleader wanted for pyramid scheme fraud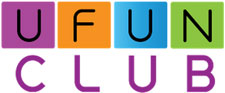 These days it's getting more and more difficult to relaunch scams once your name is out there.
What with the speed with which news travels these days and just the sheer volume of information available to anyone with an internet connection, serial scamsters have to go to increasingly sophisticated lengths to launch their schemes.
Take for example uFun Club, which now increasingly starting to look like a Ponzi scheme heavily influenced by serial Chinese scammers.
For the latest on the Thai police investigation we turn to Thai PBS:
Royal Thai Police assistant commissioner Police Lieutenant General Suwira Songmetta said the police have discovered that one of the company's major shareholders by the Thai name of Mr Arthit Pankaew, is in fact a Chinese national with a former Chinese name of Zhang Jian.

Zhang Jian was wanted in China for fraud after he ran a Pyramid scheme business and fled to Malaysia and then to Thailand.

Pol Lt-Gen Suwira said while in  Thailand, Zhang Jian  had purchased a fake Thai ID in Sa Kaeo province and undergone a plastic surgery  to change his appearance.
Fake IDs, plastic surgery… anything to erase a dubious past and continue to mercilessly scam unsuspecting victims out of hundreds of millions of dollars.
Presently, the Royal Thai police is coordinating with its Chinese and Malaysian counterparts to confirm the findings.
At present uFun Club's exact corporate structure is murky. There's Daniel Kay and the General, who appear to be uncomfortable with their newfound fame.
Recent videos featuring the duo don't exactly channel mastermind Ponzi scammers.
My take is they were just publicity whores promised riches while the real culprits handled operations from the shadows. Those individuals have now dispersed across Malaysia, the US and likely China.
What's the bet some of them also turn out to be more than they might first seem?
In related news police raided the offices of Bina Puri, who were for a while at the center of uFun Club promotional efforts.
Consumer protection division police led by Pol Lt-Gen Suwira also raided a 5-storey commercial building in the Bang Na-Trad area, which hosts the Bina Puri Holding Company Limited, after finding  that the company has business link with UFun.

UFun holds  29% stake in  Bina Puri.

But an executive of  Bina Puri dismissed the police finding saying the two companies are not in anyway related.

Instead Bina Puri had already acquired all the stake-holding from UFun.

But the police said they would continue to probe and want clarification from Bina Puri.
All that investor money's gotta be laundered somehow…