uFun scammer claims invested funds are his (Samoa)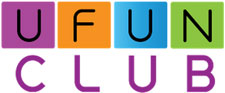 Is there a better way to defend yourself in court by explaining exactly how you fleeced investors out of $126,000?
Probably. But for Nicholas Giannos, he decided to defend himself by declaring in court that funds invested with him were "his money".
One of the commonly used tactics to avoid regulators in Ponzi schemes is to solicit investment directly from victims.
In exchange, victims are given points of some sort – which the affiliate accepting invested funds leads them to believe are worth something.
In uFun Club these points were uTokens, which were worthless outside of the scheme.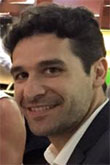 A uFun Club investor, Giannos (right) had accumulated enough uTokens to distribute to Samoan victims he'd pitched the uFun Club scam on.
They invested $126,241 with Giannos and he gave them the equivalent in uTokens.
This despite Thai police making arrests and busting up the scheme a month earlier, rendering uTokens completely worthless both inside and outside the scheme.
Upon being told that Giannos believed invested funds were his personal property, following the transfer of worthless Ponzi points to those he duped, Chief Justice Patu asked
"How come it becomes your personal money?"

"This is because I had already bought the activation point with my money, so the investment money belongs to me," (Giannos) responded.
"Activation points" are the worthless uTokens I made reference to earlier.
Asked to explain, the defendant  made reference to "remitting money and buying activation points to activate an account."
What with Thai police shutting down uFun Club's local operations, the push to dump these points onto unsuspecting victims in exchange for actual funds became even more desperate.
"Because it was my money used to buy the activation point, the investment money becomes my money," he further explained.
And it is this farce that Giannos then went on to justify the attempt to whisk invested funds off into a personal account of his in the UK.
Prosecution tried to link the money remitted by the defendant to his personal account in London on the 18 and 19 May 2015, as the money that belongs to the investors.

The defendant maintained that  it was his own money that was sent and he had about $37,000 or $38,000 as his own personal money.

"Where did you get the money you remitted overseas?" asked the Chief Justice.

"My own money," responded the defendant.

CJ Patu said the defendant brought a substantial amount of money to Samoa and he wanted to know why.

"To spend," was the brief response from the defendant.

"So it was pocket money," continued CJ Patu.

The defendant said that was part of it.
So Giannos brings about $38,000 into Samoa "to spend", and then after fleecing local investors proceeds to transfer it back out of the country, unspent.
The logical question?
"Why did you remit money overseas if you brought it here to cover your expenses?" asked CJ Patu.

The defendant said  his co-defendant was spending a lot of money here and he wanted to be secure that there was still money in his account when he returned.
Nothing suss. But one would imagine if queried as to what and where funds spent the defense might turn up blank.
The Prosecution meanwhile seized the opportunity to poke holes in Giannos' testimony.
Upon being asked
if the remittance was to buy activation points, (Giannos) said "no"  because he already bought the points with his money.
Leave alone the fact that these points can be obtained through re-investment and recrutment of new affiliates, the Prosecution pointed to earlier evidence submitted by the defense, which stated
"There's a need to remit the money to an account to get activated points".
Did Giannos remit funds only after receiving invested funds from Samoans, or did he buy up activation points in advance to distribute to investors he was yet to fleece?
Not really sure what the answer has to do with Ponzi fraud, but as per Talamua On-line, 'the case continues.'