uFun press-conference cancelled. Malayasian regulators?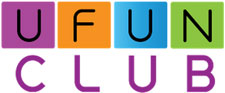 After touting free airfares and publicly inviting members of the Thai media to attend a uFun Club press-conference today, "abruptly" the event has now been cancelled.
The event, to be held in Kuala Lumper with Daniel Tay (aka Tay Kim Leng) speaking, was supposed to be an opportunity for uFun Club management to prove that uFun Club wasn't a $1.17 billion dollar Ponzi scheme.
Supposedly at around 3:45am local time this morning, people organizing the event were notified it had been called off.
Malaysian authorities have requested the conference to be put off citing reason of concern.
At the time of publication what those reasons are isn't clear. But it's the strongest signal yet that Malaysian authorities are looking to close in on the group of fugitives.
uFun Club executives hiding out in Malaysia currently have warrants for their arrest issued against them in Thailand.
Thai police have now sought cooperation from Malaysian Interpol to help arrest three Malaysian executives of UFun Store for frauds.

One of them is Dato Daniel or Tay Kim Leng or in Thai name as Arthit Pankaew.
Yesterday saw Thai assistant police chief Suwira Songmeta encourage Thai media to attend the conference and take uFun Club up on its offer to fly them out.
Was the suggestion made tongue-in-cheek because Songmeta knew Malaysian authorities were going to shut the event down?
Enquiring minds want to know!