uFun Club Samoan trial witness caught out lying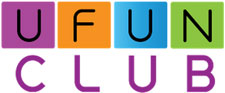 Oh the lies we tell when we're caught out.
Slow as quadriplegic turtle, the Samoan uFun Club trial continues, with the latest seeing a witness caught out lying about his investment into the scheme.
Identified only as a businessman, the witness was key in gaining an audience with the head of the Samoa Commercial Bank.
In soliciting his help, Nicolas Giannos, Rosita Stanfield and an unidentified 74-year-old Pastor pitched uFun Club to the businessman.
After being sold on the Ponzi dream of riches, the witness then promptly invested funds into the scheme.
When questioned about his investment though,
the witness told the Court that he did not sign any investment form, but did give out US$500 to the representatives of the UFun Group as a gift.

The witness claimed he knows one of the representatives hence his financial gift to the group.
Replied the prosecution, "LIAR!"
Under defence questioning, the witness finally admitted that he did sign an UToken (sic) package from the defendants and that he did make an investment.

The witness then admitted that he did inqure (sic) for the lowest investment package before signing the form but still insisted that the money was not an investment but a gift.
"Gifts" don't generate Ponzi ROIs, investments do. And with that, the credibility of the witness was shot.
The trial continues.
Stay tuned…