uFun Club investigation to be handled by Thai police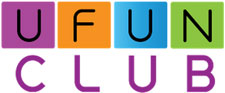 Much nonsense has come out of the uFun Club camp these past few days, with claims on social media alluding to the dropping of the investigation currently taking place.
The claims, largely made on social media, primarily attempt to plant the seed that the Department of Special Investigation (DSI) are going to drop the uFun Club investigation any day now.
The good news for uFun Club investors still in denial?
The DSI did indeed decide to drop their own investigation into uFun Club.
The bad news?
DSI dropped the investigation in favor of letting the police continue to take the lead.
And hats off to the Thai police, who thus far have done a pretty good job freezing known assets, seizing assets from uFun Club ringleaders and coordinating raids and arrests as part of their ongoing investigation into the scheme.
Recently they've also began hearing claims from uFun Club investors, fearful of having their accounts terminated for cooperating with authorities.
DSI director-general Suwana Suwanjuta said on Monday that police were making good progress in the investigation and the victims were able to file complaints at police stations nationwide.

Although the case could come under the jurisdiction of the DSI it would be better left to the police, to ensure an effective investigation, as they were handling it efficiently, she said.
And before uFun Club investors start spamming social media with false claims that the DSI have given up,
DSI staff had received complaints, investigated the case fairly and tried to contain the pyramid scheme.

After passing the case on to the police the DSI would play a supporting role, Mrs Suwana said.
For those unfamiliar with the agency,
The Department of Special Investigation (DSI) is a department of the Ministry of Justice of Thailand. It operates independently of the Royal Thai Police and is tasked with the investigation of certain "special cases".

The DSI is often referred to as Thailand's counterpart to the United States' Federal Bureau of Investigation (FBI).
I'm guessing the police will continue to hunt uFun Club's fugitive management, with the hopes of eventually seizing the hundreds of millions of dollars of invested funds still unaccounted for.
The DSI meanwhile will be tasked with getting sensitive tasks done, sort of how the Secret Service and FBI work with the SEC on some of the more complex Ponzi cases in the US.
State attorneys are also expected to file a case at some point, which will pave the way for extradition requests to go out.
Since the initial police raids, uFun Club executives have scattered to both the US and Malaysia. Their current whereabouts have yet to be confirmed by authorities in either country.
Stay tuned..