Thai police looking to escalate uFun Club Ponzi case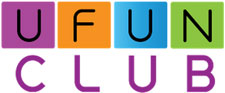 On paper the uFun Club Ponzi scheme is pretty straight-forward.
Early adopters of the scheme invested real funds in exchange for uTokens.
Then, according to the rate of new fund investment, they are paid monopoly money which is then re-invested back into more uTokens.
Cash is made either by "selling" uTokens back to uFun Club, who pay out these requests with invested affiliate funds, or by selling uTokens to unsuspecting victims.
These victims are told uFun Club is legitimate and hand over real cash to top uFun Club investors. These investors then set up uFun Club affiliate accounts for the victims and transfer a set amount of uTokens into the account.
The account is then handed over to the unsuspecting victim and they then proceed to reinvest the monopoly funds paid out to them and accumulate more uTokens.
uFun Club investors who run unrelated businesses can also increase their share of uTokens, by accepting uToken payment for goods and services.
Meanwhile uFun Club publish a value of uToken to keep everybody from withdrawing, with said value artificially inflated by incremental amounts, and advertised as never going down.
When reserve invested funds weighed against withdrawal requests reach a certain threshold, uFun Club run a "split", whereby everyone's uToken amounts are reduced, with each coin/point remaining then raising in price.
Ponzi schemes have been doing this for years, commonly referring to the practice as a "restart".
Hiding behind the facade of a cryptocurrency, uToken is little more than the Ponzi points model pioneered by Zeek Rewards, only they attached it to a penny auction (VIP points instead of uTokens).
And it is this model Thai police are now going to have to present to the Office of the Attorney General, in order to get the uFun Club Ponzi scheme classified as a "transnational crime".
At present,
Assistant national police chief Pol Lt-General Suwira Songmeta said investigations had yielded sufficient evidence for prosecution.
Thai police could continue the case locally (and have those arrested prosecuted within a lone jurisdiction), however due to the fact that uFun Club victims are widespread throughout Thailand (and indeed Asia), police want to expand the investigation to what we'd otherwise refer to as a federal (transnational) level case.
This not only increases the penalties uFun Club management might face, but will also provide support as Interpol seek to collaborate their international offices to assist Thai police in tracking down fugitive suspects.
In order to get the uFun Club investigation classified as a transnational case, the Office of the Attorney General (OAG) have requested that Thai police provide them with evidence that
the company has been involved in similar criminal offences outside the country as well.
That much should be easy, seeing as the Ponzi fraud uFun Club has committed in Thailand is the same elsewhere in the world. Globally, uFun Club use only the one business model and compensation plan.
Once that evidence is submitted to the OAG,
the punishment will be harsher than under normal law.

The attorney-general will be the person setting the interrogation method and there will be more complicated steps in the probe, he explained.
Given that this is probably easily the biggest MLM Ponzi fraud that will be prosecuted in Asia this year (an estimated $1.17 billion USD), it's no surprise that Thai police are looking to turn this into an international investigation.
Malaysia alone have already demonstrated a complete lack of interest in investigation uFun Club (local political corruption aside), with the only way forward appearing to be Interpol escalating the investigation internally.
First a transnational case has to be established in Thailand though.
Looking forward, Thai police are
working with agencies such as the Immigration Police and Central Investigation Bureau to find the elusive suspects.

Police will gather more documents and interview those claiming damages to confirm whether there were criminal offences outside Thailand.

Songmeta said he expected this case to be completed and submitted to the public prosecutor for an indictment decision early this month.

"The UFUN case must be elevated so that we can get hold of transnational criminals. Public prosecutors will be involved until the end, so as to eradicate pyramid-scheme organisations from the Asean region."
Over in uFun Club Ponzi lala land, Thai police looking to escalate the case to a federal level has been interpreted as there being no case against uFun Club.
Rodney Burton, a prominent US-based uFun Club investor and insider, incorrectly told his downline a few hours ago that: "THAILAND BREAKING NEWS!! NO CASE AGAINST UFUN!! NOT ENOUGH EVIDENCE!!"
Meanwhile the number of Thai uFun Club victims realizing they've been scammed continues to rise daily, with a total of 449 victims now having come forward to file claims for 126 million THB ($3.8 million USD).
Stay tuned…