Giannos and Stanfield on the run, arrest warrant issued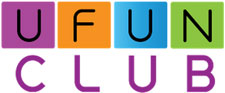 After being found guilty of promoting the the uFun Club Ponzi scam to Samoans, Nicolas Giannos and Rosita Stanfield were ordered to attend a sentencing hearing on February 2nd.
Chief Justice Palu remanded Giannos and Stanfield at liberty, which meant they were free until the sentencing hearing.
Yesterday saw the scheduled sentencing hearing take place, with both Giannos and Stanfield failing to appear.
Chief Justice Patu has since issued an arrest warrant, with Samoan police now hunting the fugitives.
Last June the court confiscated Giannos and Stanfield's passports, but whether the pair are now still in Samoa is unclear.
The Chief Justice said when the defendants are caught, they will be placed under police custody until another date is settled for their appearance in Court.
The no-show suggests both Giannos and Stanfield suspected they'd be given hefty sentences. Rather than face the music however, they thought it best to flee.
Stay tuned for further developments…
Update 4th February 2016 – Quoting Giannos and Stanfield's lawyer, the Samoa Observer is reporting:
It is correct that a warrant was initially issued by the court after 10am when the matter was called but His Honour Chief Justice subsequently stood down the matter for 12:30pm same day.

It was re-called at 12:30pm and the Defendants appeared.

The Defendants did not appear at 10am on my advice that the matter would not be called given that we had filed an appeal.
The status of the appeal in light of the sentencing hearing going ahead is as of yet unclear. Ditto the outcome of the hearing itself.