8th arrest made in uFun Club criminal case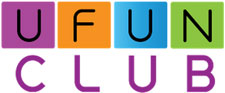 News today that Thai police have made an eighth arrest as they continue to investigate uFun Club, an estimated $1.17 billion dollar Ponzi scheme.
The 8th suspect arrested is Chotipat Wutthihpanpokin, who went into hiding following his attendance of the recent Gateway Klang signing event in Malaysia.
Chotipat Wutthihpanpokin travelled to Malaysia on April 25 to attend a meeting of Ufun's networkers in Malaysia and has gone into hiding after returning from Malaysia.

He said that it was difficult to trace Chotipat because he did not use smart phone.  However, police investigators finally found the suspect hiding in the house of his wife in Soi Too Bon 6 in Kanna Yao district.
In addition to apprehending Chotipat, police also seized documents related to uFun operations upon searching his wife's house.
(Chotipat) told police that he joined Ufun prior to the setting up of a branch office in Thailand. He denied he owned any company's shares but admitted he was just a Ufun representative controlling about 1,000 investors.
Chotipat deliberately evading authorities appears to be standard procedure for uFun Club ringleaders in Thailand. Following reports of a Thai criminal investigation, most of uFun Club's top brass fled Thailand for Malaysia.
Top US uFun Club investor Jamison Palmer went into hiding shortly after the arrests in early April, only to turn up in the US yesterday.
Another uFun Club suspect, "General" Athiwat Soonpon also turned up in the US after the uFun Club Thai raids. He vowed to return to Thailand "shortly" last month to clear his name, but has not been seen or heard from in public since.
Yesterday Thai police announced that, in addition to wishing to question him over his involvement in uFun Club, they were also looking to lay additional charges over false claims of military rank.
Athiwat Soonpan was a retired major general, not a lieutenant general as claimed, and police were eyeing pressing an extra charge against him of using a military uniform and insignia improperly.
In line with Soonpan and Palmer fleeing Thailand, one would assume Chotipat Wutthihpanpokin would have also fled, only he had nowhere to run to and/or didn't wish to leave his wife behind.
The hunt for uFun Club fugitives continues…