300,000 page uFun Club police report finalized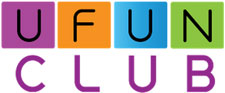 After a series of delays, news today that the Thai police investigation into uFun Club is now complete.
The report has been finalized and will be handed in to the Public Prosecutor's Office later today (Tuesday 23rd June).
The report was expected to be handed in yesterday (Monday), but it appears police were still finishing up the 300,000 page report.
More than 300 police officers handled the paperwork in the investigation along with checking out 411 money transactions and 36,063 documents implicating wrongdoers.

140 assets have been seized – the greatest amount in police history that includes overseas investigations into transnational crime.

That was in addition to the nine teams of police detectives that interviewed and compiled evidence from 307 commercial bank staff, 20 state officials, three experts and 43 people who had firsthand accounts of the wrongdoings.
All in all the Thai police investigation has resulted in arrest warrants issued against 164 uFun Club executives and top investors.
'30 (suspects are) in custody, 110 (are) on the run in Thailand and 20 (are) on the run abroad', chief investigator Lt-General Suwira Songmetta told Thai media at a press-conference yesterday.
The filing of the Thai police report with Public Prosecutors has been long anticipated, as it means indictments are soon to follow.
The police investigation into alleged pyramid scheme operator U-Fun will be forwarded to prosecutors tomorrow for the issuing of indictments.

Police would pursue suspects on the run in and outside Thailand, Suwira said.
Whether or not we'll get a list of the 20 suspects on the run outside of Thailand is as of yet unclear. Ditto what indictments and extradition of suspects to Thailand will mean for uFun Club's reboot as Unascos.
Stay tuned…