The Vista Network Piccolo legal saga isn't over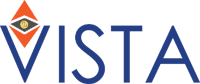 Last we checked in plaintiff Armen Temurian's lawsuit against Phil Piccolo and friends was dismissed with prejudice.
The voluntary dismissal order overrode Piccolo's counterclaim proceedings and closed the case.
Turns out Piccolo separately sued Temurian in Florida, and that lawsuit is still playing out.

Plaintiffs Phillip Piccolo (right), Kevin Dalton Johnson, Paul Morris and KFI Software sued Armen Temurian, Vista Technologies and Vista Network in December 2019.
The lawsuit was filed in Florida's Broward County, and seeks to recover "hundreds of thousands if not millions" in damages.
At issue is the same unresolved matters brought up in Temurian's California lawsuit.
In exchange for providing backend software support, Piccolo and his co-defendants allege they were awarded a "10% non-dilutable ownership interest in Vista Technologies".
A contract was drawn in January 2018.
In order to facilitate the software integration, Vista Network
provide(d) Johnson with access to (Vista Network's) existing MLM software.
The Plaintiffs allege
at no time did Vista Technologies indicate to Johnson that the data within its existing software was somehow confidential/proprietary or request that he treat it as such.

Nobody at Vista Technologies ever mentioned confidentiality with respect to this data or asked that any of the Plaintiffs sign any type of document restricting use/disclosure of the data.
Analysis of provided records revealed compatibility issues.
After hundreds of hours of working with that data, Johnson and his software team were finally able to fix the orphaned record and rebuild the structures.

Much to their frustration, no help or input was provided by Vista Technologies in order to accomplish this.
One interesting allegation in Piccolo's lawsuit is the claim that Vista Network took in $12 million worth of cryptocurrency.
The Plaintiffs allege the missing money are losses attributable to Vista Network engaging in securities fraud.
The process of integrating Vista Network with the Plaintiff's ecommerce system, revealed less than $100,000 was left in Vista Networks' AlfaCoins merchant account as of February 2018.
Once Vista Network's new system went live in February 2018, reports from affiliates regarding incorrect payments began to flood in.
After repeated attempts to have Vista Technologies deal with this to no avail, Johnson/Piccolo decided to handle the issues and credit any affiliates with the amount owed after researching the orders in the system and within the previous MLM software providers system.
Throughout this period the Plaintiffs allege Temurian and Vista Network failed to uphold their end of the January 2018 agreement.
Vista Technologies had agreed to deposit and trade on 8 bitcoin for Piccolo/Johnson's benefit and – based on its supposedly proprietary trading algorithm – had guaranteed payment for 2.5% per day for perpetuity.

Defendants (also) agreed to provide $100,000 in digital cryptocurrency to begin trading for the benefit of Piccolo/Johnson and agreed to a 2% penalty for any day that Vista Technologies did not trade these coins on their behalf.

Vista Technologies never provided the cryptocurrency, never traded on Piccolo/Johnson's behalf, and never paid the 2% penalty in connection therewith.
Piccolo and friends claim that by late March 2018, they were owed "several hundred thousand dollars".
Around the same time the Plaintiffs claim they began to suspect "that Piccolo/Johnson were being used to facilitate a Ponzi scheme".
Attempts to collect from Vista Technologies weren't fruitful. Eventually in April 2018
Piccolo/Johnson disabled Defendant's access to the Back Office software and the front-end website.
That's pretty much where things ended, till Vista Network's November 2018 lawsuit.
Piccolo and his co-plaintiffs are seeking two declaratory judgments and and damages for beach of contract.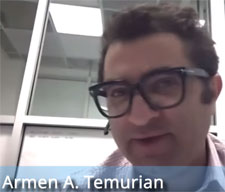 On June 19th Temurian requested an extension of time to respond to the lawsuit.
A thirty day extension was granted on June 24th, giving Temurian till July 20th to file his answer.
Although there's no dismissal filing on the case docket, a July 15th order has scheduled a motion to dismiss hearing for September 3rd.
We'll be checking back in on the case next month and then again in early September.
Update 9th November 2021 – There hasn't been much to report on this case. Over the past year and a bit there's been sporadic back and forth filings but nothing particularly interesting.
On September 26th a jury trial was scheduled for May 2nd, 2022.
I'll continue to monitor the docket but, other than a settlement, I'm not expecting any significant updates till trial.
Update 9th April 2022 – Mediation efforts between the parties have been unsuccessful.
A report filed by the mediator on February 23rd informed the court of an impasse.
As far as I know the May 2nd trial date is still on.
Update 29th May 2022 – The Vista Network trial has been rescheduled for June 21st, 2022.
Update 9th July 2022 – Owing to scheduling conflicts, the Vista Network trial has been rescheduled for September 12th.
Update 6th October 2022 – The outcome of the Vista Network trial remains pending.
As of October 2022, the case has entered an automatic stay owing to Phillip Piccolo filing for bankruptcy.