Counter-claim filed in Vista Network fraud lawsuit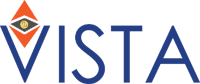 Defendants Phillip Piccolo, Kevin Johnson, Joseph Reid and Paul Morris have filed their answer to Armen Temurian's Vista Network lawsuit.
The defendants have also filed a counterclaim with their answer.
Piccolo's, Johnson's, Reid's and Morris' answer to Temurian's lawsuit is typical of such filings.
It's mostly acknowledgement of neutral facts and denials of all other allegations.
Had their not have been a counterclaim attached, we'd likely not have even reported on it (standard procedure).
Piccolo's, Johnson's, Redi's and Morris' counter-claim presents their version of events, spanning both Vista Network business models.
The interesting part kicks off after the collapse of Vista Network's original model:
On January 29, 2018, Temurian, Piccolo, and Johnson participated in a telephone call during which, for the first time, Temurian admitted that Vista Technologies' 'double your
cryptocurrency in 80 days' venture had not been successful and that Vista Technologies was facing massive liability in connection therewith.

Temurian admitted that Vista Technologies had accumulated approximately $13.9 million of existing liability to investors who had invested their cryptocurrency based on Temurian's 'double your investment' promises and that the supposedly proprietary algorithms utilized by Vista Technologies had never generated the 2.5% daily returns (let alone the 15 – 25% that Temurian had boasted about) that Temurian promised.

Temurian was worried that the company was headed for bankruptcy or that he himself was headed for jail (as he recognized that Vista Technologies was offering unregistered securities in violation of federal securities laws and other similar programs had already been shut down by the federal government).
By March 2018 the working relationship between Temurian and the defendants had completely fallen apart.
Armen Temurian had accused Kevin Johnson of misappropriating Vista Technologies' cryptocurrency assets.
Phillip Piccolo and Kevin Johnson were demanding backdated trading revenue they claim they never received.
Following the collapse of Vista Technologies reboot, Piccolo and Johnson claim Temurian
launched a prolific campaign to smear Counter-Plaintiffs' names (both orally and in writing) through false allegations that Counter-Plaintiffs were criminals, had committed multiple crimes, had stolen monies and trade secrets from Vista Technologies, and that Counter-Plaintiffs were going to jail as a result of the (alleged) conduct.
Consqeuently, Piccolo and Johnson have filed five counterclaim counts against Temurian and Vista Technologies.
The first count is for Fraud in the Inducement, wherein Piccolo and Johnson claim
Temurian falsely represented to Piccolo and Johnson that Vista Technologies was engaged in a legitimate cryptocurrency trading business venture whereby Vista Technologies was utilizing a proprietary algorithm to generate returns between 15% – 25%.

Temurian represented that Vista Technologies was not operating a Ponzi scheme in that monies utilized to pay existing investors were being generated through his cryptocurrency trading activities rather than through new investor monies.

Temurian represented that these same proprietary algorithms would be utilized for the benefit of Piccolo and Johnson and that they too would have guaranteed daily returns of at least 2.5%.

These representations were false when made, and Temurian knew the representations were false when made.

As a direct and proximate result of Temurian's misrepresentations, Piccolo and Johnson sustained substantial damages.
count two (all individual defendants) pertains to alleged slander;
count three is for breach of contract;
count four is for breach of fiduciary duty; and
count five is for violations of the Californian Corporations Code.
Piccolo, Morris, Johnson and Reid have demanded jury trials for both the original complaint and their counter-claim.
Update 8th May 2020 – Vista Network's lawsuit was voluntarily dismissed by Armen Temurian. As of May 1st the case is closed.