Vista Network sues Phillip Piccolo and associates for fraud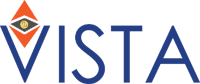 In a somewhat surprising move, Vista Network has filed a Californian lawsuit against defendants Phillip Piccolo, Kevin Dalton Johnson, Paul Morris, Joseph Reid and the company Travelada.
Vista Network is accusing the defendants of "fraudulent and criminal misconduct".
Vista Network surfaced in late 2017 and is headed up by CEO Armen Temurian.
The company's lawsuit is strange, as Vista Network launched as an 80 day ethereum doubler Ponzi.
According to Temurian, by January 2018 Vista Network had ceased operating its Ponzi doubler.
As per Temurian's linked comment above, following termination of the doubler Vista Network rebooted as a cryptocurrency mining opportunity (mining pool).
Hardware mining was attached to the cloud mining opportunity for pseudo-compliance. Non publicly tradeable VistaCoin and AlexaCoin altcoins were also added at some point.
Meanwhile at no time did Vista Network or Temurian register with the SEC, meaning at best the MLM opportunity was an illegal unregistered securities offering.
Update 19th November 2018 – Following publication of this article Armen Temurian has been in touch to claim at no point Vista Network operated as a Ponzi scheme.
The first run of Vista was not a Ponzi we invested and returned on investment truly, only without a license. Then we stopped in late December 2017 trading without a licence.

We never did MLM or paid mlm comp plans while trading and returning without a license.

We profited over 3 million dollars doing this, we were also luck because we traded short medium and long term holding patterns while BTC went from $1000 to $20,000.

WE WERE NEVER A Ponzi and we can prove that. We will never be a PONZI sir.

Also OZ just so you know we will file with the SEC our first paperwork by January 31 2019 as we bring our VistaCoin and AlexaCoins onto the blockchain and onto our first exchange listing on DutyFly.
/end update
In their November 9th complaint, Temurian alleges Piccolo, Johnson, and Morris were hired to develop Vista Network's affiliate backoffice.
The complaint refers to Piccolo, Johnson and Morris as the "PJM Defendants", and alleges
Once the PJM Defendants gained access to Vista's confidential trade secret documents and cryptocurrency accounts under the pretense that they were acting as software developers, they surreptitiously set out to defraud Vista, misappropriate its trade secrets, and steal its assets.
Joseph Reid is cited as having introduced Temurian to the PJM Defendants.
In recommending the PJM Defendants, Reid purposefully misled Plaintiffs about the PJM Defendants' qualifications to build the Back Office software suite and failed to inform Plaintiffs of numerous instances of prior allegations of fraudulent behavior made against Defendant Piccolo.
Temurian claims the PJM Defendants stole "nearly $700,000" in cryptocurrency that had been invested into Vista Network.
Then they used the software Vista hired them to build in order to create fake commissions on Vista product sales.

Finally, the PJM Defendants deleted shipping orders for over $10,000.00 in Vista products, shipped Vista products to unknown entities, and cancelled other orders in order to take customer payments as their own.

Following their misappropriation, fraud, and theft, the PJM Defendants then disabled Plaintiffs' software access, leaving Vista without the ability to use its own confidential and proprietary information, or to reach its customer base.
After that Travelada was "deployed", and used by the PJM Defendants to
take Vista's data and customer lists, create a number of misleading email addresses incorporating Vista's trade name, and fraudulently solicit Vista's customers through mass emails.
Both Travelada and Vista Network's respective Alexa ranks are in sharp decline, which I guess prompted;
Most recently, Piccolo and Johnson have resorted to extortion by threatening to permanently delete the software suite that Vista hired them to build along with all of Vista's trade secret data unless they are paid large sums of money.
Two days after filing their complaint, Temurian and Vista Network filed for a TRO and preliminary injunction.
The day after the motion was filed it was denied, on the basis
defendants have not yet been served (and) the Motion fails to comply with the requirements of Rule 65(b)(1) of the Federal Rules of Civil Procedure.
Rule 65(b)(1) limits the granting of a TRO without notice unless immediate and irreparable injury, loss, or damage can be proved. Or in the alternative efforts to give notice were made and an explanation provided as to why they notice isn't required.
In an email to BehindMLM Temurian advises only Phil Piccolo remains to be served.
I've added Vista Network's lawsuit to our list of tracked cases, so stay tuned for updates as we receive them.
Update 19th December 2018 – On December 17th a motion to dismiss was filed by Phil Piccolo and the defendants;
The Court will ultimately recognize the Complaint for what it is – a desperate attempt by Plaintiffs to shift an ever-increasing focus away from Plaintiffs and their operation of a criminal Ponzi scheme that resulted in the loss of millions of dollars by Plaintiffs' customers.

For now, however,  the Court should dismiss the claims discussed below so that Defendants can proceed with filing their counterclaim and exposing Plaintiffs for the scam artists that they turned out to be.
A decision on the motion is pending.
Update 5th February 2019 – Following the court's appointment of a mediator on February 4th, Vista Network's lawsuit is heading to mediation.
Update 21st February 2019 – As per a February 7th order, mediation in the Vista Network case must take place before October 14th, 2019.
A mediation hearing has been scheduled for October 10th.
Update 23rd April 2019 – Multiple counts have been dismissed from Vista Network's first amended complaint.
The company has been given until April 29th to file a second amended complaint.
Update 17th September 2019 – Defendants Phillip Piccolo, Kevin Johnson, Joseph Reid and Paul Morris have filed an answer to the lawsuit.
Accompanying the answer is a counterclaim, leveling several counts against Armen Temurian.
Update 8th May 2020 – Vista Network's lawsuit was voluntarily dismissed by Armen Temurian. As of May 1st the case is closed.