Temurian hit with sanctions, judicial default sought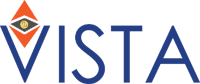 Armen Temurian, a defendant in Phillip Piccolo's Vista Network case, has been hit with sanctions over a bungled motion to dismiss.
Piccolo also filed for judicial default on October 9th.
The granted sanctions stem from Temurian's motion to dismiss, filed on July 14th.
That motion primarily argued that the Court lacked personal jursidiction over Defendants on the basis that they were California residents/citizens, the Florida long-arm statute did not extend to them, and it was a violation of due process to exercise jurisdiction over them.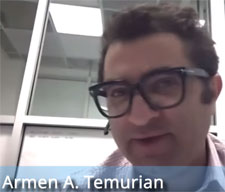 The court disagreed, finding that Temurian (right) admitted personal jurisdiction in Broward County, Florida when they filed their own lawsuit.
Temurian's lawsuit was voluntarily dismissed back in May, but not before racking up over 200 case docket entries.
Defendants' Motions to Dismiss ignored these facts, and Defendants offered nothing at the September 24, 2020 hearing on the Motion to support any notion that their 'lack of personal jurisdiction' defense was brought in good faith.
Consequently the court sanctioned Temurian by ordering him to cover Plaintiff costs i responding to his motions to dismiss.
50% of Piccolo's motion to dismiss legal costs will be paid by Temurian. The other 50% will be paid by the Law Offices of Paul Agbeyegbe, who represented Temurian in the matter.
Following the September 24th hearing, Agbeyehbe filed a motion to withdraw on October 6th.
The Law Offices of Aric N. Williams also filed a motion to withdraw as counsel on October 5th.
Both attorneys represented Termurian in a limited capacity regarding Piccolo's motion for sanctions. A hearing on both withdrawals has been scheduled for October 20th.

Separately, Piccolo (right) filed for judicial default against Temurian on October 9th.
In his motion Piccolo points out that Temurian has failed to file an answer to the lawsuit.
The motion notes Temurian filed an answer and counterclaim on September 25th and October 2nd, but notes they don't count because Temurian
apparently failed to pay the Clerk's filing fee and therefore those filings have been rejected.
A hearing on the judicial default motion has been scheduled for October 22nd.
Update 23rd October 2020 – On October 19th Armen Temurian filed an answer to Piccolo's lawsuit. Included with Temurian's answer were a series of counterclaims.
As a result of the filing, Piccolo withdrew his motion for judicial default on October 20th. Subsequently the October 22nd hearing on the motion was cancelled.
Update 24th November 2020 – After withdrawing as counsel, the Law Offices of Paul Agbeyegbe are once again appearing for Armen Temurian as of November 20th.
Update 6th October 2022 – The outcome of the Vista Network trial remains pending.
As of October 2022, the case has entered an automatic stay owing to Phillip Piccolo filing for bankruptcy.