The Total Takeover Review: $50 a month gifting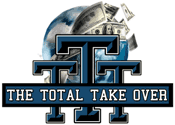 The Total Takeover launched in November 2013 and is headed up by admin Matthew McMills.
McMills has a YouTube account, with videos uploaded over the past year revealing affiliate membership to TVC Matrix, a $9.95 or $19.95 a month recruitment scheme.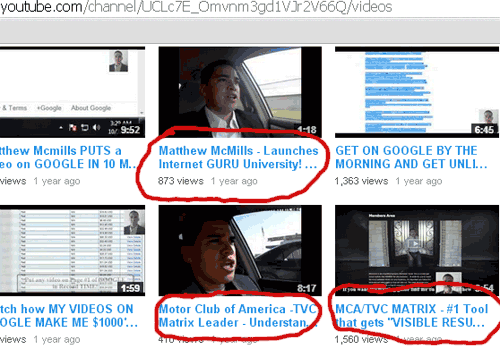 About a year ago, McMills also appears to have launched something called Internet Guru University (evidently from inside his car).
The Internet Guru University website is still up over at "internetguruuniversity.com", however the site advises that the program is "sold out". Going off the content posted on the site, it appears to be some sort of membership-based training platform.
With the launch of The Total Takeover, whether McMills is still involved in TVC Matrix as an affiliate is unclear.
Read on for a full review of The Total Takeover MLM business opportunity.
The Total Takeover Product Line
The Total Takeover has no retailable products or services, with affiliates only able to market affiliate membership to the site itself.
Bundled with The Total Takeover affiliate membership ($50 a month) is access to "valuable and powerful information".
The Total Takeover website suggests this information is related to blogging, local business advertising, Google ranking, "how to sell tangible products", lead scraping software, training video webinars, "the ability to add $1000 to your monthly residual in less than 14 days" and "gold nuggets gurus don't want you to know".
The Total Takeover Compensation Plan
The Total Takeover compensation plan revolves around affiliates paying eachother $50 a month. Within this core mechanic is a reverse 2-up compensation plan, requiring participants to pass up two payments out of their first four.
Every affiliate who recruits new affiliates into The Total Takeover must pass up their 2nd and fourth recruitment commissions to their upline (the affiliate who recruited them).
Note that this also holds true for an affiliate's personally recruited downline, who must also pass up their 2nd and 4th recruitment commissions to the affiliate who recruited them.
After an affiliate has passed up two recruited affiliates, they then earn on every personally recruited thereafter.
Joining The Total Takeover
Affiliate membership to The Total Takeover is $50 a month.
Conclusion

Are you new to the internet and are you tired of never making a dime? Feel like you keep investing, just to see your dreams come falling down?

How about getting one hundred percent of your investment back, with the very first person that you introduce to The Total Takeover?
Whilst I wouldn't necessarily refer to participation in The Total Takeover as admin Matthew McMills does above, taken from a marketing video that plays on The Total Takeover website, I would classify it as a $50 a month gifting scheme.
This is best illustrated with a screenshot from The Total Takeover's compensation plan video: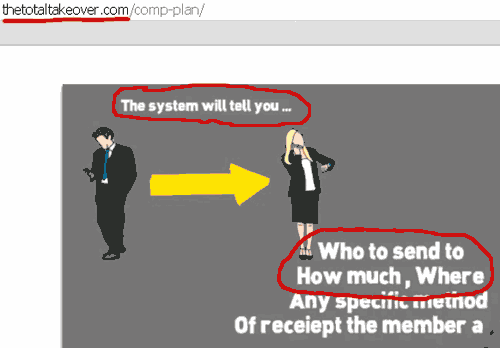 The system will tell you who to send to, how much (and) where.
The Total Takover's written compensation plan material only drives the gifting nature of the scheme home even further:
All members pay each other directly. No going through the company.
Regardless of what The Total Takeover bundle with participation in the scheme, what you have is undoubtedly a cash gifting scheme.
Participants pay the person who recruited them $50 each month, with said payment thus qualifying them to receive $50 payments from people they recruit.
Throw in the reverse 2-up compensation plan and their $50 a month payment also qualifies them to receive gifts from those their recruits recruit. This of course means they also have to pass up gift payments to the affiliate who recruited them too.
TVC Matrix pays out commissions on recruitment, whereas this is a little bit different. If I had to take a guess I'd say McMills got fed up of sharing his commissions with the company, and decided to just have everyone in the scheme paying eachother. Hence The Total Takeover was born.
Once the new recruitment stops at the bottom of the scheme, those who aren't getting monthly gifting payments passed up will stop paying their $50 a month, which means the people above them stop getting their $50 a month.
Once this trickles up far enough, boom goes the dynamite.