Total Takeover stealing affiliate commissions?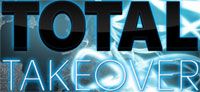 One of the pillars of MLM is that when you earn a commission, that money is yours.
You earnt it and no matter what happens (regulatory intervention the obvious exception), those funds belong to you.
As per Total Takeover's Terms and Conditions:
Required Purchase. In order to maintain as an active Affiliate, Affiliates must pay a monthly maintenance fee of $89.95. Failure to maintain this requirement may result in account being terminated.
Here's what they don't tell you…
In a nutshell, the Total Takeover's business model sees affiliates pay $89.95 every 30 days to qualify to earn commissions on recruited affiliates who also pay $89.95 every 30 days.
Regular commissions are paid weekly, as affiliates are billed 30 days recurring from when they made their initial $89.95 payment.
There is also a monthly commission paid, based on how many active affiliates there are in a Total Takeover affiliate's matrix.
Seeking to cancel their affiliate membership, one affiliate sent Total Takeover a cancellation request towards the end of February.
When one tries to cancel their Total Takeover affiliate membership, here's the reply you receive:
Hello, This is our first message from you. Thank You for your patience.

You still have a great position in the Company. Take into account that this is just the FIRST cutoff and thousands more are coming!

It takes more than two weeks to build a large residual income and it WILL happen, just not immediately.

However this is the only company with the means to get you there within months not Years.

We love that you saw our vision and the reason why Total Takeover was created. Already over $200,000 in commissions in only a few short weeks!

We know it takes work to succeed in this industry; that's exactly why we are committed to providing the resources for you to make
you a total success.

There is so much more that hasn't even been unveiled or mentioned yet! (LIKE WHAT WE WILL BE RELEASING WITHIN THE NEXT 3 WEEKS!)

However, If you request to cancel you will forfeit your current position and any and all commissions that are owed to you.

If you still wish to leave Total Takeover, we will process your request as soon as we have your reply.

If you still wish to leave Please respond with "Yes, Cancel Me"

We will eliminate your position and any income owed to you.

If you wish to stay and take advantage of being part of this movement, please respond with: "I'm a leader and I will stay!"

– TTO Support Team
"We will eliminate any income owed to you"?
Uh, what? That doesn't sound right…
Taking a few days to think about the situation they were now in, the affiliate in question sent the following reply back a few days later:
Ok, that is fine but how can you deny me my commission? It is already earned and due to me. Why would you ask me to build a team and then when I decide it's not for me, then you deny my commission.

Do you think that is fair? Better yet, is it legal? How would you like it if I took your commission away after you earned it?
Later that day the affiliate requested their account be terminated.
The following day Total Takeover sent their response:
Hello, You cannot earn commissions if you quit.

You will not be active during the time we pay out. You are now cancelled.

Sorry to see you go before you ever got started. It is sad to us admin to see some people treat TTO and Network marketing in general as a lottery ticket. Then get angry when they aren't rich in the first week.

Understand that there are thousands coming and its only a matter of time before they start making a lot of money and YOU can position yourself to take advantage of that fact by going to work and be a leader along side the rest of us who are leading.

– TTO Support Team
"Go fuck yourself, and we're gunna keep your money!"
TotalTakeover failed to respond to the affiliate after they sent the account termination email.
How much in commissions was ultimately stolen by Total Takeover is not clear. But if affiliates wish to cancel their $89.95 payment, evidently Total Takeover will take it upon themselves to keep any commissions earnt for themselves.
With a company already running a legally questionable compensation plan, by way of paying commissions on the recruitment of new affiliates, the legality of withholding earned commissions probably doesn't phase them.
What Total Takeover's actions do though, is reflect quite poorly on its founders, Wallace Nuanez, Dave Lear and Val Smyth.
As dodgy as your comp plan is, at least pay the people what you promised them. Commissions earnt are not yours to keep, and holding commissions hostage to get people to keep paying $89.95 a month is just low.
Just reading over that first email Total Takeover sent this affiliate again, I have to say this is sleazy MLM marketing at its best.
Brrr, I'm gunna need a shower after writing this…